Expert Roof Replacement Services
New View Roofing is a trusted Dallas roofing contractor with decades of experience in the industry. We specialize in residential roofing services and can expertly recommend the best installation for your property.
Roof replacement is very common – in fact, you've probably seen roofers from New View on your neighbors' roofs or around town. That's because most roofing materials are designed to last between 20 and 30 years, and although some roofs last longer than others do, eventually, they all need to be replaced. Some of the most common reasons people get new roofing systems installed include:
When Does Age Determine Your Need for a Roof Replacement?
How long a roof lasts under normal circumstances involves several factors, including the types of materials used and the quality of workmanship. Some materials are stronger than others are, and they can withstand more severe weather conditions without degrading. Here's a quick look at how long the most common roofing materials last:
Asphalt shingles usually last between 15 and 30 years
Architectural shingles, which are premium asphalt shingles, usually last for 25 to 30 years
Wood shingles can last up to 30 years, but they require more maintenance in order to last that long
Wood shakes often last between 35 and 40 years with appropriate care
Clay tile roofs can last more than 50 years with proper maintenance and immediate repairs to damage
Cement tile roofs can last over 60 years
Metal roofs can last up to 70 years
Slate roofs can last more than 100 years
Each type of roofing will have its own warranties. For example, although slate tiles are known to last more than a hundred years, they typically only come with 50-year warranties.
With any type of roofing materials, the bottom line is that your roof degrades over time. The more your roof degrades, the less it is able to protect your home, your family and your belongings.
Replacing a Roof Because It's Been Damaged
It's always best to find out whether you can repair your roof before you decide to replace it – roof replacement generally costs more and takes longer than repairs do. In many cases, replacement is the only way to go. If your roof is too damaged and is risking your home's structural integrity, or if there are multiple spots of damage (such as leaks) in the roof that will soon compromise your home's integrity, it may be best to replace it.
All roofs eventually reach a point where it's more cost-effective to have them replaced than it would be to keep repairing them.
Signs Your Roof is Damaged
Roof damage isn't always easy to spot – especially from the ground or inside the attic. However, you can do a visual inspection and look for: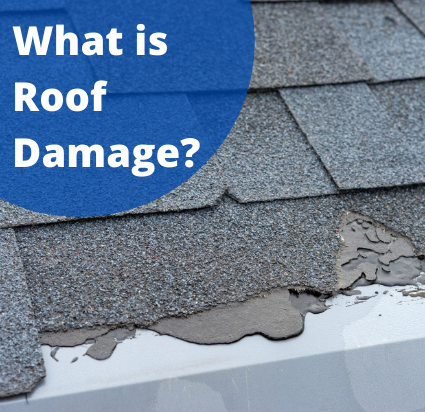 Do You Need A Roof Replacement ?
Schedule A Free Roof Inspection by one of our North Dallas Roofing Experts today!
Replacing a Roof Because You're Upgrading Your Home
Many people opt for roof replacement when they're remodeling or otherwise improving a home.
Some homeowners choose to replace it before listing it for sale (or when prospective buyers ask for a replacement), and still others do so when they know their roofing materials are aging and it's only a matter of time before the roof begins to fail.
How Long Can You Put Off A Roof Replacement?
When you have your roof inspected at least once a year (more if your home has been through a potentially damaging storm), and when you perform routine maintenance on it and keep it clean, you may be able to avoid a complete roof replacement for longer than you expect to.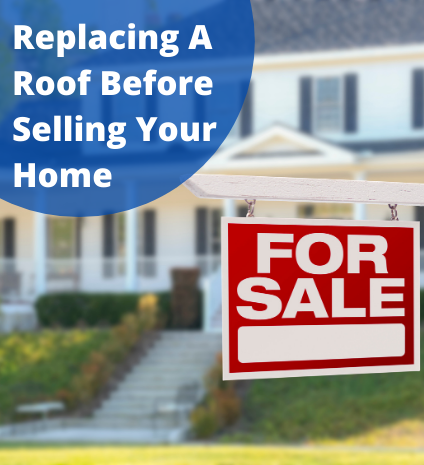 However, the key to putting off a complete roof replacement is taking good care of it. Each time you have a professional inspect your roof, he or she will provide you with a detailed report so you can make the right choices.
Here are some tips for maintaining your roof yourself:
Remove loose debris you find on your roof. This includes things like tree branches, leaves and other items that can lead to damage or a moisture build-up.
Check vent outlets and skylights regularly to ensure that the sealant and flashing around them is in good shape. Water can come in through damaged seals, leading to other, more serious problems.
Clean your gutters. It doesn't seem like gutters could affect your roof's lifespan, but they certainly can. In fact, backed-up gutters are one of the most common causes of roof leaks we see. Backed-up gutters can force water beneath your roofing materials, which in turn leaks into your home – and the leaks can be so severe that they compromise your ceilings and walls, and even your home's structural integrity.
Remove moss or mold removed from your roofing materials as soon as you notice it. Damp surfaces on your roof are prime places for mold and mildew to grow – and the last thing you want on your roof is a damp area. If you have mold inside your attic, that's another story; that can mean that you already have roof leaks, and those leaks are creating conditions for mold to thrive.
Clean your chimney regularly and have it inspected by a professional at least once a year. Chimneys with loose or damaged bricks are a hazard to your roofing materials.
Have problems repaired immediately. As soon as you see a problem on your roof, call a professional to have it fixed. Roof issues never get better, and almost invariably always get worse over time.
Schedule A Free Roof Inspection by one of our North Dallas Roofing Experts today!
The Commercial Roof Replacement Process
It can sometimes be difficult to discern whether you need a new roof. However, these telltale signs are indicators you may need a roof replacement:
Leaky roof. This is most noticeable when water leaves stains on the interior ceiling of your home. You can also check the attic for stains.
Storm damage. Damage from wind and hail often shows as cracked, lifted or missing shingles.
Time. If it's been over 20 years since replacement, chances are your roof is nearing the end of its lifespan.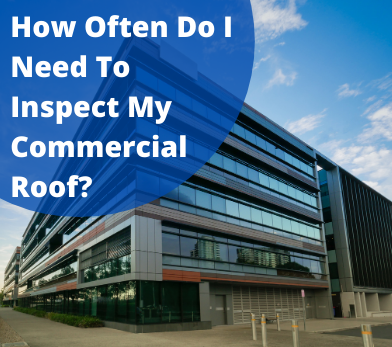 Aside from providing increased protection against harsh weather conditions, a new roof can greatly benefit your home.
Roof replacement can increase overall property value. If you're looking to sell or re-finance your home, a roof replacement can add great value.
A new roof can enhance your home's curb appeal. Your home will stand out for its curb appeal and beauty. We have a large selection of shingle options to meet the design needs of your home.
Roof replacement may be cheaper in the long run. If your roof is older, you might be spending a considerable amount of money on frequent roof repair and maintenance. Although a replacement is a sizable investment, it will lessen the need for regular repair.
What to Expect During Residential Roof Replacement
Although every situation is different, you can expect the residential roof replacement to follow these steps:
You'll have a professional inspect your roof.
You'll choose roofing materials that are a good fit for your home (and your budget).
Expert roofing contractors will remove your existing roof.
Your contractors will examine the wood framing beneath your roof to make sure it's sturdy enough to support your new roofing materials.
Your roofers will install moisture barriers.
New roofing materials are installed on top of moisture barriers.
Your vents and other accessories are added to your roof.
Your roofing contractors clean up the area and remove nails and other debris.
Everything that happens during a residential roof replacement will be outlined in your quote or contract – you won't have to play a guessing game if you choose a roofing contractor with a good reputation. Your contract will also include other information, such as what happens if there's a change in plans or your materials aren't up to par. Information on warranties – including those on workmanship
Schedule Your Free Roof Inspection Now
Your family's protection is important to us. As a locally-owned and -operated company, New View Roofing is a trusted Dallas roofing contractor that provides quality roof replacement for homeowners throughout the metro area. Within 24 hours of receiving your scheduling request, we'll be on-site to provide you with a free inspection. Call us at 469-232-7220 or contact us using our online form. We look forward to hearing from you!