Roofing Contractor – Inspection, Repair and Maintenance – Call Us Today!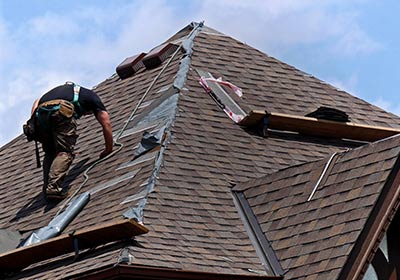 After a storm, exterior problems on a home are rarely limited to the roof. Windows, siding, gutters and doors also require repair to prevent small issues from becoming major problems. However, it can be a challenge to get all of these components addressed at once, since working with multiple contractors can be expensive and stressful.
If you are in need of multiple services for your home's exterior, New View Roofing is the only call you need to make. We recognized long ago that customers who called us for roofing in McKinney, TX, often needed more than just roofing. That's why we offer so many additional repair services – to help our customers solve all of their home exterior problems in one fast and professionally completed project.
Restore Your Exterior With These Services
Windows
From new construction windows to window replacement, you can count on the New View team to deliver craftsmanship and quality. We can source and install any window style. We also replace window beading, screens and all types of glass.
Siding
Quality siding offers numerous benefits, from protecting against harsh Texas weather to adding curb appeal and value to your home. New View Roofing offers several excellent siding options, and can help you select the right material to fit your budget.
Fencing
New View provides professional fence installation for both residential and commercial properties. Our fences utilize high-quality materials and will last for decades, providing the security and privacy you need. In addition, we can pressure-wash, stain or make repairs to an existing fence.
Gutters
A gutter system is essential to protect your structure from water damage. New View Roofing can produce K-style seamless gutters and downspouts in 5-inch and 6-inch sizes using our roll form machine, and install the system to provide durable protection. We also do gutter repairs and install gutter guards.
Best Roofer in Your Area

Top Roofing Companies for All Roof Repairs

Experienced Roofing Contractors for Roof Maintenance

Local Residential Roofing Expert

Qualified Commercial Roofing Service Provider
Contact Us Today
Improve the value and look of your property with the help of New View Roofing. To learn more or to schedule a free estimate, submit our online request form or call us at (469) 232-7220 today.
3333 Woodberry Ln, McKinney, TX 75071
(469) 425-8232
Regular roof maintenance can extend the lifespan of your roof and save money on a premature replacement. As a trusted McKinney roof repair contractor, New View Roofing will give you peace of mind that your home is protected.