Choose the Best Home Improvement Services in Little Elm, TX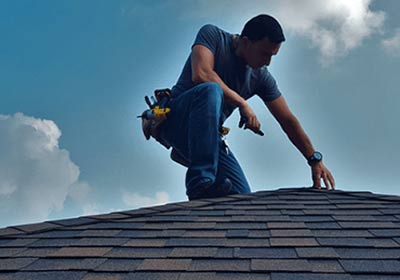 A roof isn't the only exterior component that requires repair after a storm. Windows, doors, siding and gutters also need to be addressed to keep small issues from turning into major problems. The challenge is in getting all needs addressed at once, so you don't have to deal with multiple contractors and crews, resulting in unnecessary stress and hassle.
When you need a one-stop shop for many exterior improvements for your home or business, there's only one company to call: New View Roofing. We understand that when you're looking for a roofing company, you also might need to have new gutters and gutter guards installed. Damaged siding may need to be repaired, and while that is being done, it would be a good time to have cracked windows replaced. New View has an entire team of experienced home renovation contractors to help you with all this and more.
Other Available Repair Services
Windows
From window replacement to new construction windows, New View can successfully complete window projects of any size. We have access to many types of windows and can deliver quality, craftsmanship and long-term performance. We also offer glass and screen repair, and can replace window beading.
Siding
Exterior siding protects your home from the elements while adding beauty and value to its exterior. It makes sense to invest in the best products, which is what you'll find at New View Roofing. We can help you find the best match for your home and budget, and also offer siding repair in the case of storm damage.
Gutters
Our crews install seamless gutters and downspouts and gutter guards, and can perform gutter repairs. We custom-craft each gutter installation on-site using a roll form machine, which means your new gutters will fit your structure perfectly.
Fencing
Trust New View to install a high-quality, beautiful fence in your choice of material. We also offer pressure washing and staining, and repairs to boards.
Get Started With a Free Exterior Remodeling Estimate
Let us be your choice for home improvement services in Little Elm. At New View Roofing, we offer any service you need. Call us at (469) 232-7220 or submit our online contact form today to schedule a free estimate.