Southlake Roofing Services by New View Roofing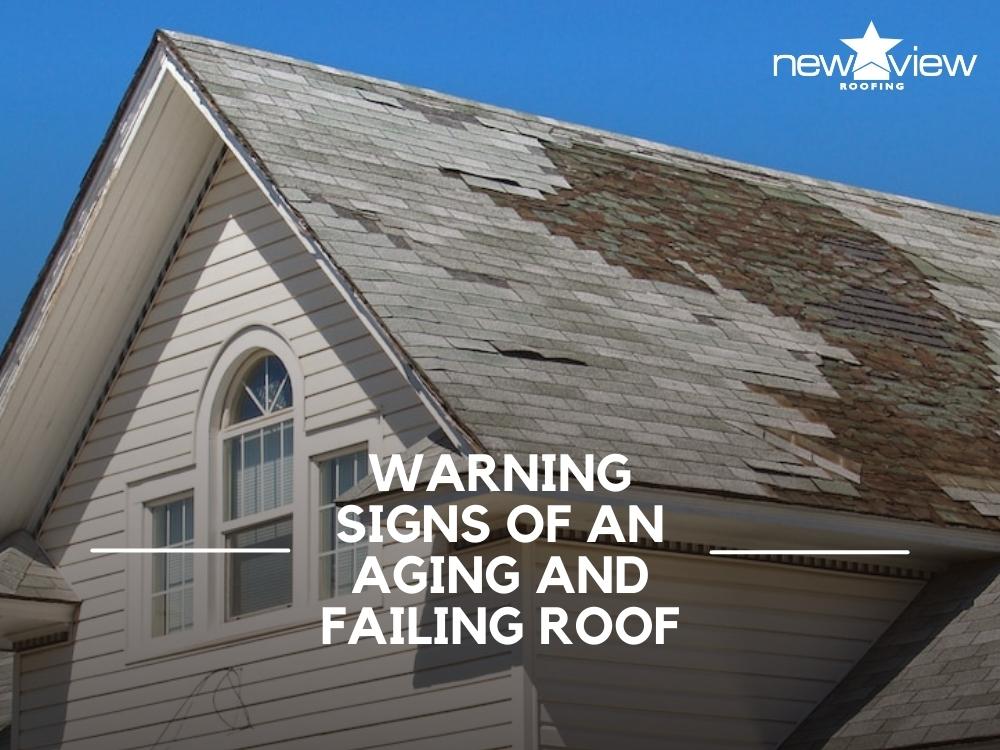 If you're like many people in Southlake, you don't think about your roof too often. In fact, you may only think about it when you know something's wrong and you need to call in Southlake's best roofing contractors: New View Roofing.
How Can You Tell If You Need Your Roof Repaired in Southlake?
There are several signs that may indicate you need your roof repaired, including:
Water stains on your ceiling or walls
Missing or damaged shingles
Cracks or punctures in the roof
Visible light coming through the roof
Increased energy bills
Sagging or uneven roof
Algae or moss growth on the roof
Damaged flashing or vents
Granules from shingles in gutters or on the ground
Age of the roof (older roofs are more likely to need repairs)
Here's a closer look at each.
Water Stains
Water stains on your ceiling or walls may indicate that there's a leak in your roof. Several issues can cause water stains, including damaged or missing shingles, cracked flashing or even holes in your roof. Sometimes, water stains start small and grow over time, so it's very important to address them immediately.
Missing or Damaged Shingles
Like every other material, roofing shingles get old over time. Sometimes they fall off your roof, and other times, they just become damaged by weather exposure or falling debris. If you don't repair them, water can sneak right by them, damaging your roof deck and the interior of your home.
Cracks or Punctures in Your Southlake Roof
The weather, falling debris or foot traffic can put cracks or punctures in your roof. Sometimes, expert roofing contractors can fix them with a patch to prevent further damage.
Visible Light Coming Through Your Roof
You should never see light coming through your roof. If you do, it's a surefire sign that there's a hole or gap that you need a professional roofer to repair.
Increased Energy Bills
If your roof isn't performing the way it should, it can cost you more money in utility bills. That's because it's your roof's job to protect your home and stabilize its temperature. If the roof isn't working properly, your HVAC system is probably working overtime to make up for it — and that means you're using your utilities more without even realizing it. If your energy bills are going up with no other explanation, you should have a roofing contractor come and look at your roof to determine whether it's the culprit.
Sagging or Uneven Roof
A sagging or uneven roof line may indicate structural damage on your roof. Sometimes this happens when the roof deck is damaged, the support beams are weakened, or any part of the roof has been damaged by water. If you notice a sagging or uneven roof line, you need to have your roof inspected by a professional immediately. That's because it could be structurally unsound and in danger of collapse.
Algae or Moss Growth on the Roof
Although algae or moss growth isn't always a cause for concern, it can indicate that your roof has a trapped moisture issue. That could cause damage to the roof over time. You should have a professional remove any moss or algae and check your roof for damage caused by dampness.
Damaged Flashing or Vents
If the flashing or vents on your roof are damaged, water could come into your home and damage your roofing materials and everything under them.
Granules From Shingles in Gutters or On the Ground
Shingles are covered in tiny granules that help them shed water and reflect ultraviolet rays. If you notice these granules accumulating in your gutters or around your home, it may be a sign that your shingles are deteriorating and need to be replaced.
Age of the Roof
Most asphalt roofing materials are made to last between 20 and 30 years, so if your roof is around that age, it's probably time to get an inspection to check for damage, wear and tear, or old age.
Interested in Energy-Efficient Roofing?
If you notice a sudden increase in your energy bills, your roof may be the cause. Damaged roofs in need of replacement allow heat to enter your home when it should be kept out. As a result, your HVAC system will work overtime trying to regulate your interior temperature – and can cost you much more in energy usage. New View Roofing offers energy-efficient roofing options that are ENERGY STAR®-rated to help cool your roof down and save you money in the long run.
Make Your Southlake Home the Envy of the Neighborhood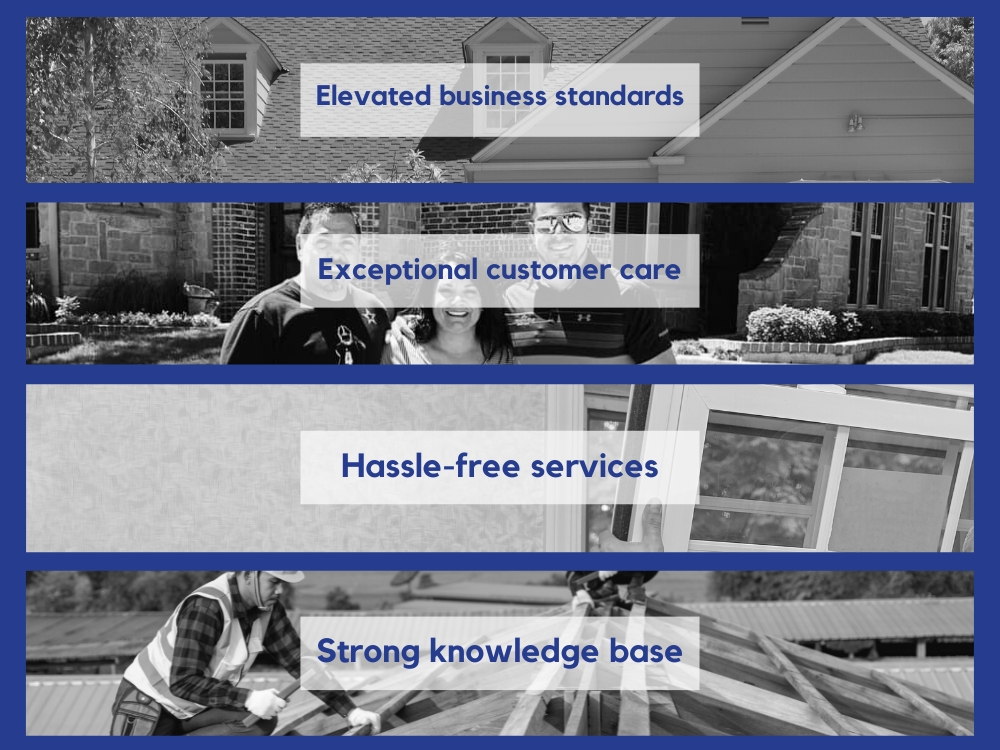 A new roof is a great way to enhance your home's curb appeal and even increase the resale value of your property. A roof replacement should match your exterior features and stay true to your own personal taste. During your initial consultation, a representative from New View Roofing will go over all of our roofing material options for your new roof. We install designer roofing shingles, 30-year shingles and three-tab asphalt shingles from leading manufacturers in the industry, including GAF and Owens Corning.
Southlake Residential Roof Repair, Maintenance and Installation
We are a GAF Certified Master Elite® contractor, expertly trained to bring Southlake homeowners the best in residential roofing services. We provide roof inspections, yearly maintenance, roof repair and complete roof replacement. Learn more about what we can do for your roof!
950 E State Hwy 114 Ste 160, Southlake, TX 76092
Regular roof maintenance can extend the lifespan of your roof and save money on a premature replacement. As a trusted Dallas roof repair contractor, New View Roofing will give you peace of mind that your home is protected.