Enhance Your Home's Beauty with Designer Roofing Shingles
At New View Roofing, we believe in installing sturdy roofs that are durable, energy-efficient and aesthetically appealing. Your roof should not only protect your home but also enhance its beauty and overall value. This is why we carry a wide array of designer roofing shingles to match your home, design taste and budget.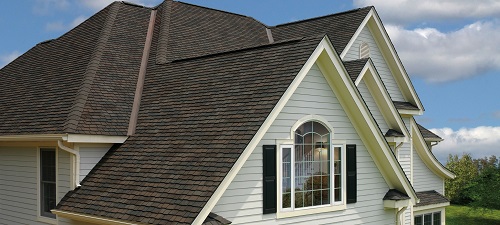 An Exciting Selection of Styles & Colors
Whether your home is sleek and modern or historical and whimsical, designer shingles from GAF are sure to give your home a big boost in curb appeal at a price that's only slightly higher than architectural shingles. One of our trained roofing contractors will help you find the perfect style and color for your new roof. Discover more of the brands and designs we offer.
Why Invest in Roof Replacement
Protect your home from harsh Texas weather conditions. A new roof will better guard against high heat, heavy rainfall, wind damage and hailstones.
If your roof is worn and failing, it can lead to structural issues within your home. Ensure safety with a sturdy roof.
There is now a wide array of roof materials, colors, textures and designs available, so your roof is easily customizable to suit your personal taste.
A new roofing system can better improve comfort and energy efficiency. Your home will be better insulated and ventilated, resulting in lower energy expenses.
A roof replacement offers a great return on investment, especially with high-quality roofing shingles backed by strong warranties.
Schedule a Roof Replacement Estimate Today!
New View Roofing is a veteran-owned and -operated roofing contractor with 25 years of experience installing roofs throughout the Dallas-Fort Worth area. Learn more about our selection of designer roof shingles and other shingle options. Call (469) 232-7220 or fill out our contact form to schedule your roof replacement estimate.