Grand Prairie Roofing Contractors - New View Roofing
New View Roofing specializes in roof replacement, roof repair and more for homes, businesses and industrial buildings throughout Grand Prairie. If you've been dealing with ongoing leaks or roof damage, our certified roofers can get your roof restored in no time at all.
Our inspectors are trained to identify even the smallest issues, so we can solve problems at the source and execute a plan for repair quickly and efficiently. Our high-quality roofing materials are sturdy and long-lasting in the face of Texas sun, wind, hail and anything else that might blow through.
7 Signs You Need a Roof Repair or Replacement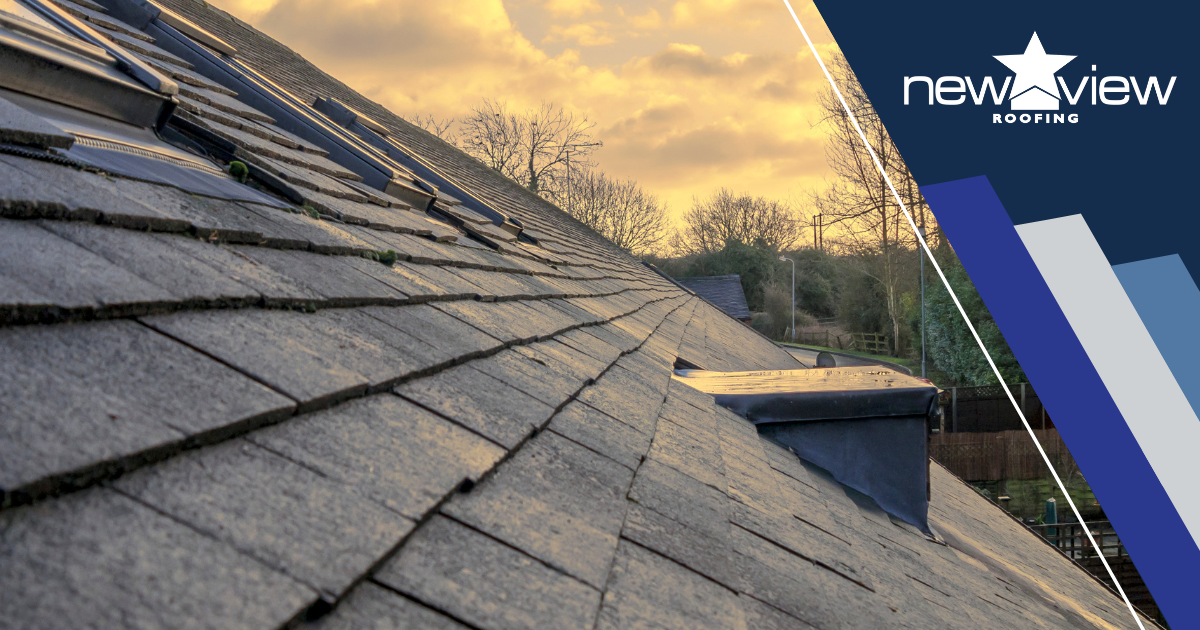 Usually, when a roof is over 20 years old, it begins to develop issues. However, some newer roofs can also develop issues that necessitate repair or replacement. Check out these seven common signs that your roof may be failing (and that you need a free roof inspection from a Grand Prairie roofing contractor immediately):
Damaged or missing shingles
High energy bills
Moisture in your attic
Leaks in your home
Shingle granules on the ground or in your gutters
Damaged flashing
Sagging areas on your roof
Here's a closer look at each.
Sign #1 to Call a Grand Prairie Roofing Contractor: Damaged or Missing Shingles
If you have any damaged or missing shingles, it's time to call our Grand Prairie roofing contractors. Shingles can become damaged for a number of reasons: high winds, hail damage, thermal expansion and more. When one shingle is damaged, it puts the rest of your roof at risk. Water can seep under the damaged shingle and cause rot, mold and mildew. If the problem is left unaddressed, it will only get worse and eventually lead to a full roof replacement.
Sign #2: High Energy Bills
If your energy bills have been steadily increasing, but you can't figure out why, it could be due to faulty insulation in your attic. Check to see if there's any daylight coming through the roof boards. If so, that means your insulation has shifted and needs to be replaced.
Sign #3: Moisture in Your Attic
Another sign that your roof is failing is moisture in your attic. If you see water stains on the ceiling or evidence of mold or mildew, that's a sure sign that water is getting in somehow. Inspect your roof and attic to find the source of the leak and get it repaired immediately.
Sign #4: Leaks in Your Home
If you have any leaks in your home, it's time to call a Grand Prairie roofing contractor. Leaks can be caused by a number of things, including damaged shingles, flashing or gutters. The sooner you address the problem, the less damage it will cause.
Sign #5: Shingle Granules on the Ground or in Your Gutters
If you notice shingle granules on the ground around your home or in your gutters, that's a sign that your shingles are deteriorating and need to be replaced. These granules help your roof shed water, and if they're not there, water can seep in.
Sign #6: Damaged Flashing
Flashing is the metal strip that's installed around openings in your roof, such as vent pipes and skylights. If the flashing is damaged, it needs to be replaced immediately. Otherwise, water will seep in and cause major damage.
Sign #7: Sagging Areas on Your Roof
If you have any sagging areas on your roof, it's a sign that the supports are failing. This is usually caused by water damage. Call a Grand Prairie roofing contractor to inspect the problem right away.
Don't Wait Until Damage Gets Worse.
What About Storm Damage?
Storms in Grand Prairie (and elsewhere in Texas) can really do a number on your roofing materials. Often, storms can blow off shingles, lift up fasteners and even tear off add-ons like chimneys and vents that stick out.
If a storm has damaged your roof, inspect the damage from the ground and call a reputable Grand Prairie roofing contractor to come out and give you an estimate.
What Happens During a Free Roof Inspection?
Our Grand Prairie roofing contractors will come out and inspect your roof for damage. Then, we'll put together a comprehensive report that details the damage. We'll go over the report with you so you can make the best possible decision, whether it's repair or replacement.
Why Should You Maintain and Repair Your Roof?
Your roof is one of the most important parts of your home, and it needs to be in good condition to protect the rest of your house. By maintaining and repairing your roof, you can avoid costly problems down the road.
It's important to repair your roof as soon as you notice damage. That way, you can prevent small problems from getting bigger.
Simple Roof Maintenance Tips
Roof maintenance is important, but it doesn't have to be complicated. Here are a few simple tips:
Inspect your roof regularly for signs of damage.
Keep your gutters clean and free from debris.
Trim trees and branches that are close to your house.
Make sure your attic is properly ventilated.
Get your roof professionally inspected at least once a year.
If you have any questions about roof maintenance or need help with a repair, call us today. We're always happy to help!
When Should You Replace Your Entire Roof?
Sometimes, repair isn't enough. If your roof is more than 20 years old or if the damage is extensive, you may need to replace your entire roof.
When you work with New View Roofing, our team will evaluate your whole roofing project from top to bottom. We'll provide you with an estimate based on the time it'll take, the size of your roof and the materials you choose.
What Are the Best Roofing Materials to Use in Grand Prairie?
There are a lot of different roofing materials to choose from, and the best one for you will depend on your budget and preferences. Here are a few popular options:
Asphalt shingles: Asphalt shingles are the most popular type of roofing material in Grand Prairie. They're affordable and easy to install.
Metal roofing: Metal roofing is a durable option that can last for decades. It's available in a variety of colors and styles.
Tile roofing: Tile roofing is a beautiful option that's perfect for Mediterranean-style homes. It's also very durable.
If you're not sure what type of roofing material to use, our team can help you choose the best option for your home.
Experienced Installers of New Construction Roofing
New View Roofing maintains long-standing relationships with many builders in the Grand Prairie, TX, area. We have aligned ourselves in the new construction market to be competitive with pricing along with providing quality workmanship and flexible scheduling of projects.
Our staff provides a typed, detailed proposal from plans provided in a timely manner. Following approval of proposals for new construction roofing, we structure our weekly schedule in order to accommodate all trades in the building process.
Our Grand Prairie roofing contractors are set up to visit new construction projects multiple times during the building process to accommodate the builder. Regardless of the type of roofing system, whether it's a shingle, shake, tile, slate, flat or metal roof installation, New View Roofing is qualified on all applications.
Trusted by the Industry's Top Manufacturers
New View Roofing not only employs the best roofers and installs the best products with each and every roofing project that we do. We also have earned the trust of industry-leading manufacturers that put their names on the services that we provide. These manufacturers include GAF, Owens Corning, TAMKO, CertainTeed, Atlas, Conklin and Firestone.
Do You Need to Talk to an Expert Roofing Contractor in Grand Prairie?
If you need to have your roof repaired or replaced, we may be able to help. Give us a call and schedule your free roof inspection today – our team will send a professional inspector to your home at a time that's convenient for you.
Helpful Links
You may find these links helpful as a Grand Prairie homeowner:
Regular roof maintenance can extend the lifespan of your roof and save money on a premature replacement. As a trusted Dallas roof repair contractor, New View Roofing will give you peace of mind that your home is protected.