Understanding Residential Roofing: What to Expect
Your roofing system is constantly exposed to the harsh elements, resulting in wear and tear that often worsens the longer it is overlooked. This paves the way for a number of issues, which ultimately may lead to premature roof failure.
Your roof is a big investment and so it's important to know how to properly maintain it to help expand its lifespan. We've outlined this getting started guide on what you need to know about: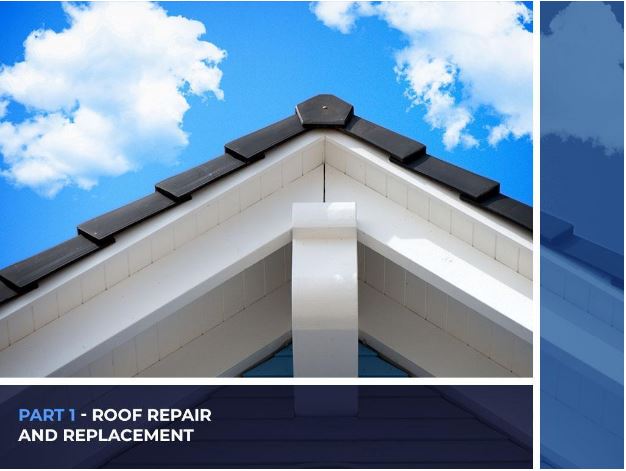 Roof Repair and Replacement
Depending on the amount of damage your roof has sustained, your contractor may suggest either roof repair or replacement. But when does one solution make better sense than the other?
You should have your roof repaired when your system has sustained only minimal damage. These may include issues such as loose flashing and torn shingles resulting from high wind speeds. Your contractor can just remove the damaged shingles and slip new ones in their place, while the flashing can be easily repaired and potential roof openings sealed and caulked.
Not every roof leak calls for a roof replacement. If it doesn't affect a large area of your home, then all you'll need is repairs. Your choice of residential roofers can trace the leak's source and do the necessary patching job. The same goes for roofing systems that are relatively new. Asphalt shingles, for instance, can last up to 20 years. If your roof isn't nearly as old, this means the material still has most of its weather-resistant properties and will only need a few quick fixes to keep it looking good and performing well.
Related: Different Roof Shingle Options
How does roof repair benefit you? For one thing, this solution is significantly more cost-effective than a complete roof replacement. Roof repairs also ensure you get the most out of your system's weather performance capabilities by restoring your roofing to rights and extending its life cycle.
You should invest in roof replacement when your system is already past its prime. You can tell when your shingles start to curl, buckle and crack, indicating that the protective granules which help keep extreme weather at bay have already been shed off.
Other worrying signs include large patches of shingles missing from the roof's surface and recurring leaks that appear in many places inside your home. Severe moisture damage on the roof deck can compromise your home's structural integrity and safety. If you notice mold and mildew growth inside your attic space, now is a good time to invest in a new roof.
Why is roof replacement beneficial? A roof replacement offers the perfect opportunity to benefit from recent advances in roofing tech. Newer roofs are now made of specially designed materials that can sufficiently meet your weather protection needs at a reasonable price. This means that you can ensure your home remains dry and damage-free. There are also asphalt shingles that come with superior cooling technology so you can benefit from considerable energy savings.
Durable and long-lasting performance, however, isn't the only advantage a new roof can provide. Given the amount of customization options available – from different colors and textures to high-definition designs and thicknesses – you can choose the roofing system that can help your make a bigger impression from the curb. When investing in this upgrade, however, you need to take into account:
Roofing Material. This affects overall longevity and performance of your new system. Choose the one that can effectively withstand your area's weather patterns and environment.
Color. Make sure your choice of roofing matches beautifully with your home's style and exterior color palette.
Professional Installation. Choose an experienced contractor who can install your roof installation right the first time around.
Manufacturer Warranties. Make sure your new roof comes with solid, extensive warranties covering both material and installation.
Roof Inspection and Maintenance
If you want to keep your home improvement costs at a minimum, it's a great idea to take measures that prevent issues from forming in the first place. This is especially crucial in your roofing system, a large and complex component that helps keep the harshest elements at bay. Take the time to check its condition periodically or after a major weather event. A storm may have come and gone without apparent incident, but this doesn't mean your roof has been exempt from damage.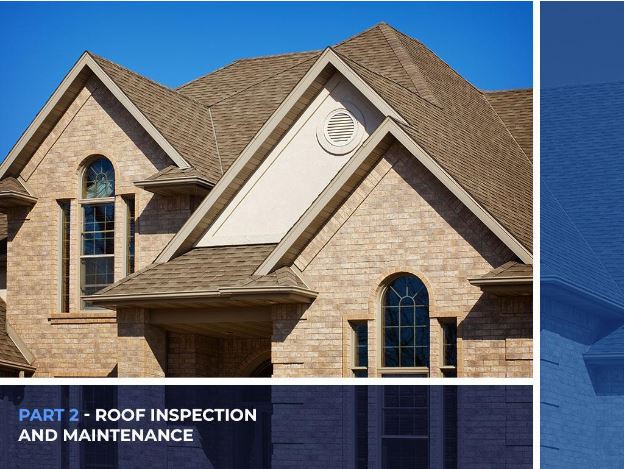 Catch the early indications of damage and prevent them from worsening with a professional roof inspection. Premier roofing contractors have the necessary training for this kind of work, so you're sure they won't miss even the slightest hint of damage to your system. They can also provide you with a more accurate assessment of your roof's condition. Here's what to expect:
A full interior roof inspection requires your contractor to go into the attic to check your insulation and ventilation. Your contractor will check that your insulation retains expected R-values and that your ventilation is capable of circulating the air within your home adequately. These allow for better thermal consistency, which helps prevent wear and tear on the roof while reducing energy costs. Your inspector may also look for signs of mold and moisture, water damage and sagging on your roof deck.
A full exterior inspection requires your contractor to climb onto your roof to evaluate the wear and tear that it's sustained. This may include addressing leaks, loose or torn shingles, and even algae growth. Your roofer will also take a closer look at your flashing. Having proper flashing helps keep leak-prone areas protected. You'll find this essential component around chimneys, valleys, dormers, skylights, vent pipes and side walls.
Following the inspection, your roofing contractor may create an action plan in case any issue needs to be dealt with right away. They'll also write up a detailed estimate, plus the recommended solutions. With a professional roof inspection, you can prevent damage from getting worse and avoid extensive, costly repair work or early replacement. But, it shouldn't stop there – you can further maintain your system's good performance and lengthen its life with regular roof maintenance.
Get a comprehensive roof maintenance plan from your contractor. Like an inspection, this is critical to preventing issues and ensuring your roof remains in tip-top shape. The service may include thorough inspection by a trained roofer, allowing for early problem detection that makes repairs more manageable. Plus, a roof maintenance plan ensures your roof is kept free from debris, which will prevent damage to the material and stop water from leaking indoors. You'll find that roof inspection and maintenance is your first crucial step to keeping an overall durable and long-lasting system.
Storm Damage Restoration
Roofs are designed to withstand tough weather conditions, but even the sturdiest and most reliable of roofs can sustain damage when hit by an intense storm. If you believe your roof has been damaged by a major weather event, perform a quick inspection by checking on its surface with the help of binoculars. Note, however, that you may sometimes not even realize there are problems until your roof begins to spring leaks.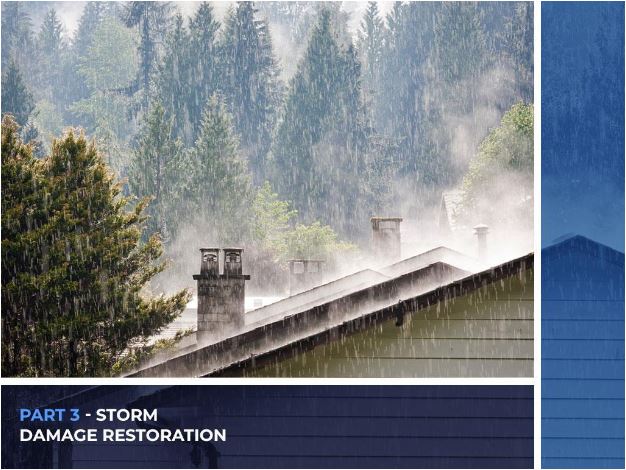 Wind Damage. High wind speeds may blow off your shingles from the roof deck, but sometimes the damage may not be easy to see. The wind may only loosen some of the material, for instance. The seal holding them, however, will wear down eventually. This may cause the shingles to tear free the next time the wind starts picking up.
Hail Damage. Hailstorms are something to watch out for: hail can harm your roof upon impact. Like high wind speeds, the damage they leave on your system is sometimes barely discernible. Small cracks and dents may appear on your roof, growing larger and making it easy for water to enter your home.
After a particularly harsh storm, have your roof inspected by a pro, even if it doesn't look like there's any damage. When overlooked, small issues evolve into much more extensive, costlier problems as the next storm rolls around. Don't risk things developing into more serious problems; deal with them promptly.
Here's how you can effectively deal with storm damage to your roof and home:
Hire a reliable roofing contractor for repair and restoration work. They should also know how to handle your insurance claims, which is an essential part of the storm damage restoration process. This way, you can get the compensation you need for the necessary repair work.
A roofer who can work with any insurance company is ideal because they can make the process easier and more seamless. They'll identify the damage to your roof and home with an inspection, document the findings and assist with filing the claim. They'll serve as the middleman between you and the insurance adjuster, who'll confirm what's covered by your insurance.
Once everything is completed, they'll perform the repair and restoration work you need to maintain your home's structural integrity and your roof's performance.
Why is it better to hire a pro?
Any type of roofing job, whether it's roof repair or a replacement, takes precise work. You'll need to have the training and experience, plus the necessary knowledge on safety practices, to ensure that the work is done properly. This may be difficult for the untrained homeowner who's liable to make costly mistakes and unwittingly damage their property. A pro is also especially handy when you need assistance in filing insurance claims.
Learning more about residential roofing jobs can be a big help the next time you experience issues with your system. Because you know what to expect and what to do, you can ensure everything runs more smoothly.
New View Roofing offers a wide range of professional roofing services, including roof repair and insurance claims processing assistance. To schedule a free inspection, call us at (469) 716-5873 or (972) 265-7977. You can also fill out this form. We serve homeowners in Dallas, TX, as well as the surrounding communities.