Professional Roofing Services in Arlington, TX
Your Certified Roofing Team in Arlington, TX – Increase Value & Curb Appeal with a Roof Replacement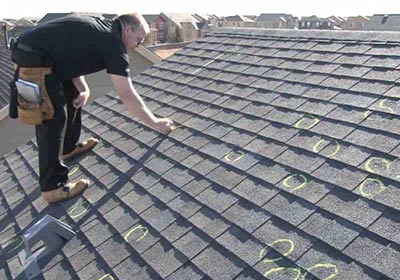 New View Roofing specializes in roof replacement, roof repair and more for homes, commercial buildings and industrial structures throughout Arlington, TX. If your roof has been damaged by severe weather, we can complete a detailed inspection and make a plan for repairs that will get your roof back to working order in no time at all. 
If the roof has been damaged beyond the point of repair, our roof replacement services will restore your peace of mind. By investing in a roof replacement by New View Roofing, your property value will increase and you can boost curb appeal, all while gaining superior protection from the elements.
Whether you need service for your home or commercial property, our process is fast, efficient and thorough. Choose from the following services:
Get Competent Insurance Claims Assistance
If your property has been damaged due to a recent storm in the Arlington area, you need someone you can trust to get it back to its original condition. New View Roofing has a proven reputation for high-quality workmanship and responsive customer care to help alleviate the stress of storm damage. New View project managers are highly knowledgeable about the insurance claim process. We can fully identify storm damage, expedite filing of a claim, and represent your best interests when the insurance adjuster arrives. Above all, we strive to make the entire process as stress-free and simple as possible for you.
Get Started With a Free Estimate
No matter your needs, New View Roofing has your back. If you are located in Arlington, TX, call us at (469) 232-7220 or fill out our contact form to request a free estimate. We'll have your estimate scheduled within 24 hours!
Free Roof Inspection in Arlington, TX
Regular roof maintenance can extend the lifespan of your roof and save money on a premature replacement. As a trusted Arlington roof repair contractor, New View Roofing will give you peace of mind that your home is protected.