The Only Roofing Company You Need in Carrollton, TX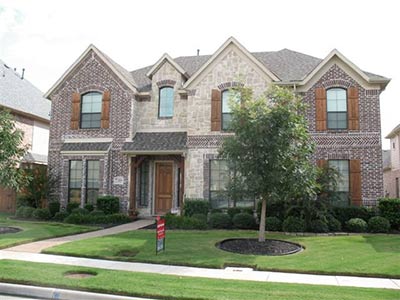 Most people don't give much thought to their roof unless they're having problems with it or the time has come to replace it. They are then often surprised to learn of the many different options available to them when it comes to roofing materials! One may think that a roof is a roof, and will perform the same regardless of what's covering it. While that may be partly true, each roofing material has its own unique look and provides unique benefits to consider.
At New View Roofing, we understand the ins and outs of roofing materials better than most companies offering roofing in Carrollton, TX. In the decade that we've been in business, we've seen roofing trends continually evolve, so we know the history and reason behind the uses of different roofing materials. We can share our knowledge and help you choose which material would be best to use for your next roofing project, whether it's a residential or commercial installation.
Our Shingle Roofing Systems
Asphalt Shingles – New View Roofing only installs high-quality shingles from the most trusted brands including GAF, Owens Corning, TAMKO, Atlas and CertainTeed.
Roof Deck Protection – New View applies high-quality felt directly to your roof decking to stop water from causing damage to the roof structure.
Leak Barrier – To guard against water intrusion, New View installs ice and water shield at all penetration points.
Attic Ventilation – Our craftsmen install a proper attic ventilation system to remove excess heat and moisture from the attic.
Ridge Cap – This finishing touch enhances the beauty of your home and guards against leaks at the hips and ridges.
Contact New View Roofing Today
New View Roofing is ready to be your one source for roofing in Carrollton, TX. Fill out our contact form or call us at (469) 232-7220 today to find out more about our products and services.
Request A Free Roof Inspection Today!
Regular roof maintenance can extend the lifespan of your roof and save money on a premature replacement. As a trusted Carrollton roof repair contractor, New View Roofing will give you peace of mind that your home is protected.