Request A Free Inspection Now!
Why Choose New View Roofing?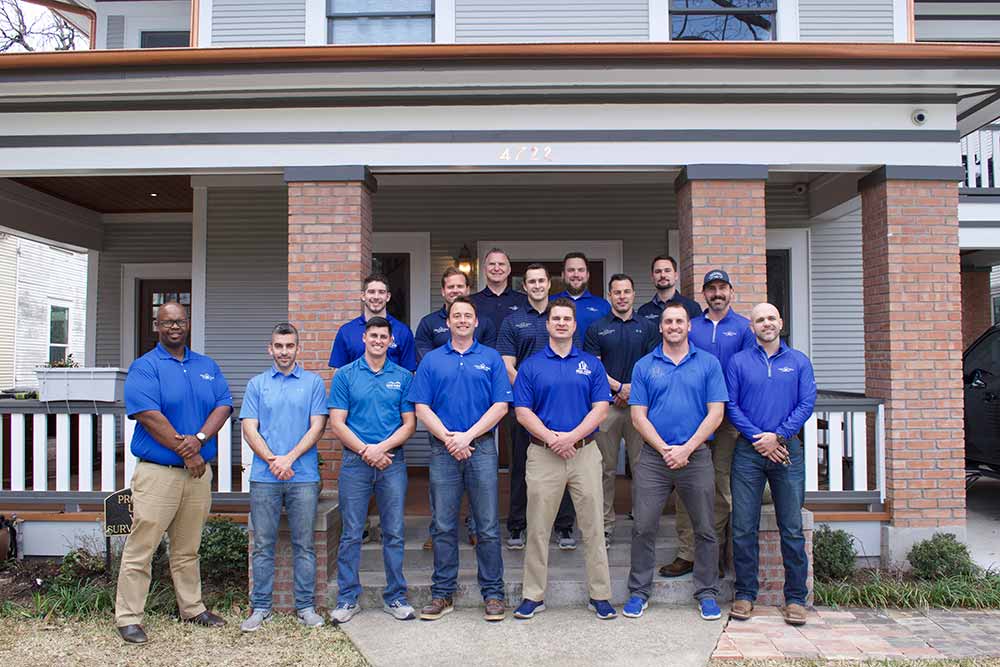 When you want exceptional service from a locally-owned and -operated company, New View Roofing is the call to make. 
We provide full-scale residential, commercial and industrial roofing services throughout the North Dallas-Fort Worth Metroplex.
We stand out from our competitors with hassle-free services, a strong knowledge base, elevated business standards and exceptional customer care. 
Even in an emergency situation, you can count on our roofers to help you get your roof back to its original condition, and to repair any additional damage to siding, windows, gutters and more.

Nicole Beck
Google
Burton as very professional and provided quality customer service. The entire crew was on time, considerate of children living in the house and polite. They covered the pool while working and cleaned up well to ensure no nails were left. Very please with their work.

Matthew Carter
Google
New View Roofing was great. I couldn't be happier. Their team was on time quick, efficient and under budget. I was in a time crunch and they were able to accommodate our busy schedule. They met and exceeded all expectations.

Todd Fariss
Google
We had roof leaks near the entryway of out home and in our garage. Andy and Mike came out, assessed the problems and prepared a detailed report, explaining the issues and the required repairs. Throughout the repair process, they called daily with updates. 'Professional work at a great price. Would highly recommend.
4722 Gaston Ave, Dallas, TX 75246, United States
Tel:  (469) 232-7220
Hours: 8:00 AM – 7:00 PM
Payment: all major credit cards, cash, check, money orders, cashiers check
What to Expect When Working With New View Roofing
At New View Roofing, we understand that hiring a roofing company to make repairs to your home can be intimidating and stressful. Not only do you have to find a reputable company, you must trust them with your biggest investment. The professionals at New View are here to make the process as enjoyable and worry-free as possible! Here's what you can expect from us.
An estimate will be scheduled within 24 hours of the time we receive your request via phone or online.
A certified New View Roofing project manager will listen to your needs and do an exterior inspection of your property. If the work will involve storm damage repairs, he will inspect your exterior for storm-related damage.
The project manager will formulate a plan for repair and explain his recommendations.
If you decide to proceed with the work, he will review important aspects of the contract and help you select from the different styles and materials available. He will answer any questions you have.
For insurance claims, the project manager will contact the insurance company with you to report a new claim. He will be there to ensure you are properly represented when an insurance adjuster visits your home to document the damage, and confirm all damages are covered on the insurance claim.
Once you receive paperwork related to an insurance claim, your project manager will review the items to ensure everything is included and provide an agreement of the work to be completed.
New View Roofing will review all line items on the Insurance Statement of Loss Paperwork. Throughout the process, we will send additional invoices to the insurance company for reimbursement for repairs needed to provide you with the best quality product.
Your project manager will coordinate with you to schedule your new installation or repair. Our office personnel will also let you know if weather or other factors affect the status of your job.
If the job involves an insurance claim, your project manager will complete all work on the property loss worksheet for the amount your insurance company allows.
On the installation date, our experienced roofing contractors will arrive on time to complete the work. We take pride in using quality materials and demonstrating exceptional workmanship for all types of projects.
When the job is complete, your project manager will review the work with you and answer any questions that you may have.
Upon receipt of payment, all warranty papers and receipts are sent along with our thanks for choosing New View Roofing as your roofing company! Contact New View Roofing Today