We understand that your home is your most important asset, and protecting it is our biggest priority. New View Roofing works with every insurance company. Our project managers are experts when it comes to the insurance claim process. We will identify storm damage, assist with filing the claim, and meet with your insurance adjuster. Our goal is to make this process as easy and seamless as possible for you.
Roofing Insurance Claims: What Does Insurance Cover?
Your insurance company may cover roof repairs or roof replacement – and you can typically find information on roof insurance coverage in the fine print of your insurance policy. Every carrier is different, but New View Roofing will be happy to assist you in making an insurance claim.
Many insurance companies cover roofing claims related to:
"Acts of God," which are events outside human control
Falling objects
Fire
Hail
Lighting strikes
Vandalism
Wind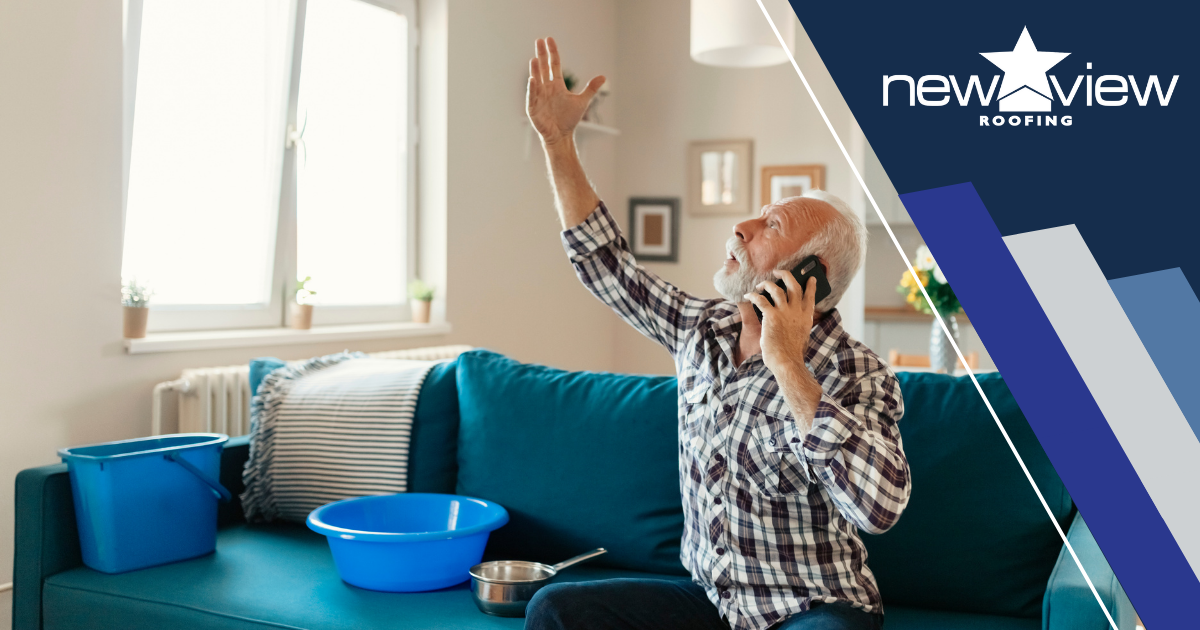 However, your insurance company may choose not to cover your roofing claim if your roof is old, or if you haven't maintained it properly.
Likewise, insurance companies typically don't cover intentional or accidental damage, or if your policy has windstorm or hail exclusions.
You should read your policy thoroughly to see what your insurance company will cover – and what it won't.
Does Homeowners Insurance Cover Roof Leaks?
Homeowners insurance may cover roof leaks, but only if they're caused by a covered peril. Every insurance policy is different, so you need to check with your insurer to be sure. When a homeowners insurance policy does cover roof leaks, your insurance company will pay to make the repairs. However, you do need to know that most homeowner's insurance policies do not cover damage due to a lack of maintenance or standard wear and tear.
How to Get a new Roof from Insurance
Your insurance company may pay for a completely new roof for you. However, the only way to get your insurance company to replace your roof (or, rather, to get your insurance company to pay for an all-new roof), is to show that it was significantly damaged by something that's covered in your policy. The damage must be so severe that repairing your roof isn't feasible – or that it would make more financial sense to replace the roof.
Generally, to get your insurance company to approve a roofing claim, you must:
Thoroughly document the damage. Your roof inspector will take several pictures, including photos of what caused the damage (such as a fallen tree). You should try to take these pictures before you make any temporary repairs to the roof, such as putting up tarp to protect your belongings.
Reach out to your insurance company immediately. You should let your insurer know that your roof has been damaged and explain the extent of the damage (to the best of your knowledge). You should also confirm with the person on the phone whether the damage is covered, as well as ask how long you have to file a claim. Additionally, if your roof damage was caused by vandalism or another criminal act, you should file a police report before you contact your insurance company.
File the appropriate paperwork to get your claim started. Your insurer will provide you with the forms you need to fill out to make a claim. As soon as your paperwork is filed, the insurance company can begin the claims process.
Hang on to your receipts. When you pay for any repair work on your home, make sure to get receipts. You'll need to submit them to your insurance company, and they may reimburse you. Try to wait to have professional repairs done until you've spoken with your insurance company – your insurer may have a list of approved contractors, or they may need to speak with the company you've chosen to work with before approving repairs. Additionally, if you must stay in a hotel because your home is uninhabitable, save those receipts as well – your insurance company may reimburse you.
Prepare for a visit from an insurance adjuster. Your insurance company may send out an adjuster – a trained professional who will assess the damage to your roof. The adjuster will take several photos of the damage, what caused the damage (if possible), and the area around your home. The purpose of the insurance adjuster's visit is to determine how extensive the damage is, as well as evaluate the approximate cost of repairing or replacing the roof.
Regular roof maintenance can extend the lifespan of your roof and save money on a premature replacement. As a trusted Dallas roof repair contractor, New View Roofing will give you peace of mind that your home is protected.
Working With New View Roofing: What's the Process?
For most people, it's best to work with an experienced roofing company to make a claim. When you work with New View Roofing, it's a six-step process that looks like this:
Roof inspection
Filing a claim
Meeting the insurance adjuster
Reviewing and signing the agreement
Revising the claim (if necessary)
Roof repair or replacement
Here's a closer look at each.
A certified New View Roofing manager will inspect your roof for damage.
Your inspector will look at your roof from its exterior and its interior, and he or she will check for leaks that need to be stopped immediately, potential danger areas, and structural problems, as well as a wide range of other problems.
Your personal project manager will contact the insurance company with you to report a new claim. If you have questions about your roof, your manager can give you the answers you need. He or she can also help you explain the extent of your roof's damage to the insurance company.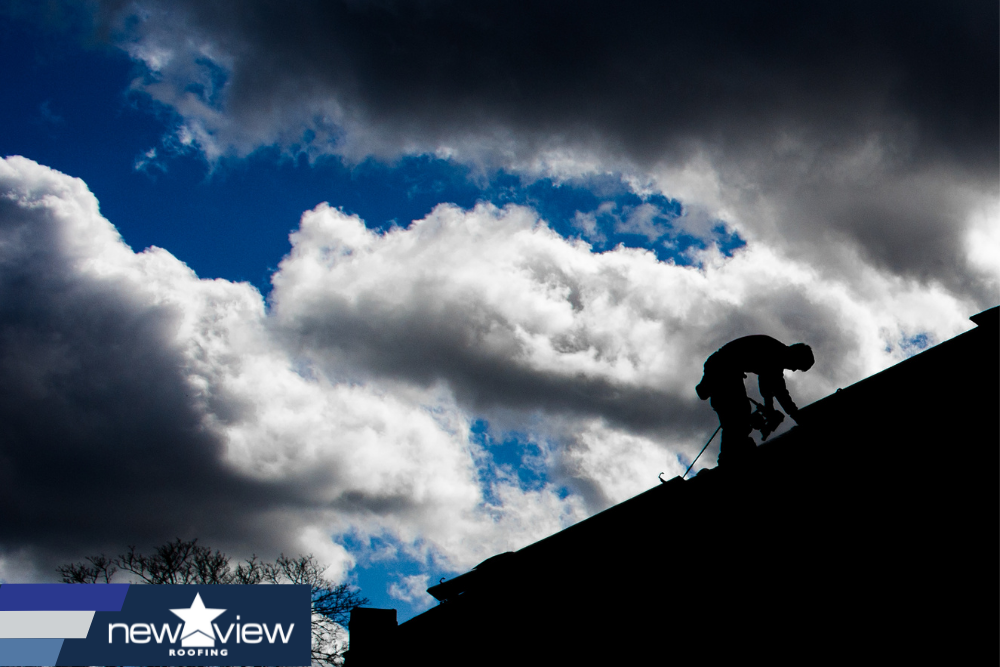 Meeting the Insurance Adjuster
Your insurance company will send an adjuster to your property to confirm the damage. Your New View Roofing manager will be there to ensure you are properly represented. It is our goal to work with the adjuster to confirm all damages are covered on the insurance claim.
Reviewing and Signing the Agreement
After you receive your insurance paperwork, your project manager will review the items to ensure everything is included and provide an agreement of the work to be completed. If there are any discrepancies, your project manager will get clarification through you and your insurance company. Ideally, your insurance company will cover all the damage done to your roof.
Revising the Roofing Insurance Claim (if Necessary)
New View Roofing will review all line items on the Insurance Statement of Loss paperwork. Throughout the process, New View Roofing will send additional invoices to the insurance company for reimbursement for repairs needed to provide you with the best quality product.
Roof Repair or Replacement After a Roofing Insurance Claim
Your New View Roofing manager will coordinate with you to schedule your new roof installation, and will complete all work on the property loss worksheet for the amount your insurance company allows.
We are dedicated to providing exceptional customer satisfaction, and this process allows you to sit back, relax and let our professionals handle the work.
Signs of Storm Damage on a Roof
Although it's not always easy to tell if your roof has been damaged after a storm – let alone decide whether you should call your insurance company and file a claim – you may be able to detect some damage from the ground. But the best way to determine whether your roof has been damaged is to call New View Roofing after a storm and ask us to send out an inspector. We'll be happy to inspect your roof after wind, rain, hail, snow, or any other potentially damaging inclement weather.
In the meantime, you can look at your roof from the ground to check for:
Missing, broken or cracked shingles. If you notice any issues with your shingles, even if something just doesn't look right, you may want to have a professional roof inspection done.
Visible "bald spots" on your shingles. Shingles are covered in tiny granules that protect them from the elements (and help them shed water). If your shingles look like they have bald spots, that may mean the granules have come off – and those shingles may need to be replaced.
Loose debris on your roof. If you see tree branches or any other debris on your roof, you should have it inspected by an expert to make sure that there isn't any impact damage.
Visible leaks. If your roof is leaking, it needs professional attention. Roof leaks never get better with time, and even a tiny leak can cause exponential damage to your roof. If a leak is bad enough, it can even compromise your home's structural integrity.
Even if you don't see any damage, it's often a good idea to have a professional inspect your roof after a storm. That way, you'll get a heads-up about any possible damage and be able to make repairs before they spiral out of control. When you maintain your roof and make small repairs as necessary, you can typically put off a complete roof replacement (and save yourself some money by doing so).
Contact Us for Insurance Claim Assistance
Enjoy peace of mind with New View Roofing assisting you with your insurance claim and handling storm damage repairs. Call us at (469) 716-5426 or fill out our contact form to request a free consultation.