Trusted Commercial Roofing in Grapevine, TX
New View Roofing is a trusted, locally owned and operated roofing contractor with roofing work that can be seen throughout Grapevine, TX. We provide roof installation, maintenance, repair and replacement of residential, commercial and industrial roofing systems. Homeowners choose us because of our high standard for quality work, ethical business practices and genuine professional care for each of our clients.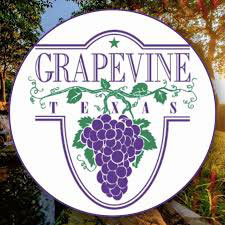 Invest in the Integrity of Your Commercial Property
Whether you need a professional to repair your leaking roof or want to learn more about roof coatings as cost-effective solutions for your business, New View Roofing is here to help! We want to contribute to the success of your business by ensuring the integrity of your commercial roof. We provide a wide range of commercial and industrial roofing services, including:
Roof replacement
Roof inspections
Roof coatings
Leak detection & waterproofing
Custom sheet metal applications
Roof maintenance programs
Energy-efficient roofing solutions
TPO & PVC commercial systems
Storm damage repair
And more!
Do You Need a New Roof on Your Home in Grapevine?
If you're like many people, you're not sure when you need roof repairs or a roof replacement. And that's normal; most people don't know the signs of roof damage or even wear and tear. Generally, the best idea is to get a free roof inspection at least once a year. You should also get a free inspection following any major storm that you suspect may have damaged your roof. A good rule of thumb is that if a storm damages other aspects of your home or your vehicle, whether hail or high winds (or both) were involved, you need a roof inspection, too.
There are plenty of signs you can use to determine whether you may need roof repairs or a roof replacement, though, such as:
The roof's age
The condition of your shingles
Whether you have leaks or signs of water damage
The roof's appearance – particularly of the roofline
The price of your energy bills
Whether moss or algae is growing on the roof
Here's a closer look at each.
The Roof's Age
Most roofs that are made with asphalt shingles are built to last between 20 and 30 years. Other materials, such as stone or tile, may have different lifespans. A good way to determine whether your roof is aging out and needs to be repaired or replaced is to see what your neighbors are doing. If your neighbors' homes were built around the same time that yours was, and you see them beginning to have their roofs worked on, it's probably time for you to call in an expert as well. Likewise, if you know your roof is nearing the end of its lifespan, give us a call and we'll come out to your home in Grapevine to have a look.
Your Shingles' Condition
Your roof's shingles are your home's first line of defense against the elements. If they're damaged, they can't protect your home like they should. Although you may not be able to tell whether your shingles are in poor condition from the ground, there are a few signs they can tip you off:
Bald spots. If your shingles appear to have bald spots on them, it means the granules are falling off. Granules are small, sphere-shaped pieces with a special coating that helps them shed water.
Shingle granules in your gutters or near your downspouts. When shingle granules fall off, they have to go somewhere. Often, they end up being whisked away by water in your gutters.
Missing shingles. If shingles are missing, you definitely have a problem. You may find shingles in your yard after a storm or simply see an empty spot on your roof.
Leaks or Signs of Water Damage
Leaks never get better on their own, so if you have water coming into your home, you need to call a roofing expert immediately unless you can determine that the leak is coming from another source, such as a pipe. You should also look for signs of water damage, which include discoloration, mold growth or a musty smell in your attic. These signs may indicate that water has come into your home in the past, and even though it's not leaking at the moment, it will most likely leak again the next time it rains.
The Roof's Appearance
Your roof line should be straight. If your roof appears to be sagging in the middle or elsewhere, you probably need to get in touch with a Grapevine roofing expert. Often, a sagging roof is a sign of impending roof failure, and we need to look at your roof's structure to ensure it isn't going to collapse on your home.
Your Energy Costs
Many people find that when they need a new roof or when they need roof repairs, their energy costs skyrocket. That's because the roof and a home is supposed to help regulate interior temperatures. When the roof isn't working properly, it can't regulate those temperatures and as a result, utility bills go up.
Moss and Algae Growth on a Roof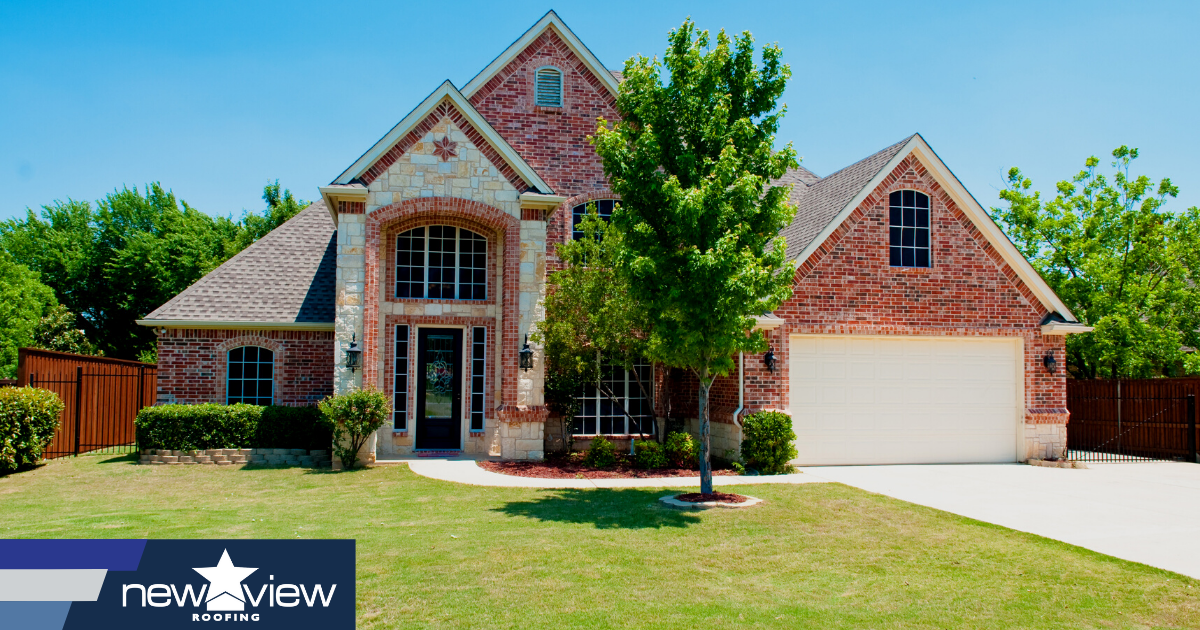 Although many roofs have moss and algae growth on them, these biological developments are signs that there's too much moisture on your roofing materials. That can lead to severe damage, leaks and other problems.
Storm Damage Experts
After a storm hits your property or unforeseen emergency issues arise, New View Roofing can assist with the insurance claim process. We want you to have one less stress to worry about. Our storm damage experts will work with your adjuster directly and help you get the best value possible.
Contact Grapevine's Go-To Commercial Roofing Contractor
Whether you're in need of repair services for your leaking roof or want to invest in a complete roof replacement for your property, New View Roofing is Grapevine's preferred roofing contractor for the job. We'll ensure you are satisfied with our work from your initial consultation to the completion of your project. Schedule your free inspection now. One of our professionals will be on-site within 24 hours of receiving your request.
Regular roof maintenance can extend the lifespan of your roof and save money on a premature replacement. As a trusted Dallas roof repair contractor, New View Roofing will give you peace of mind that your home is protected.