Roof Repairs in Dallas-Fort Worth
If your roof is damaged, it's in your best interest to address its problems immediately. Roof issues never get better on their own – but they can become exponentially worse, even in a short time. If your roof is leaking, it's an emergency; you can't wait before calling a professional.
When your roof is damaged, whether it's in your house or in a commercial building, it can't provide your space with the protection it needs. The roof is your home or building's first line of defense against the elements; it keeps out rain, pests, wind and other undesirables, and it helps your space maintain a constant temperature inside.
You need to work with a professional roof repair company you can trust. You need New View Roofing.
How Do You Know if You Need Roof Repairs
If it's been more than a year since your last professional roof inspection, it's time to schedule an appointment with a local professional. We offer free roof inspections, and we'll send an expert to your home or business to evaluate your roof's condition.
You should have your roof inspected: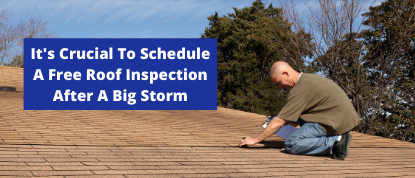 You can do a visual inspection of your roof from the ground. You may need roof repairs if you notice: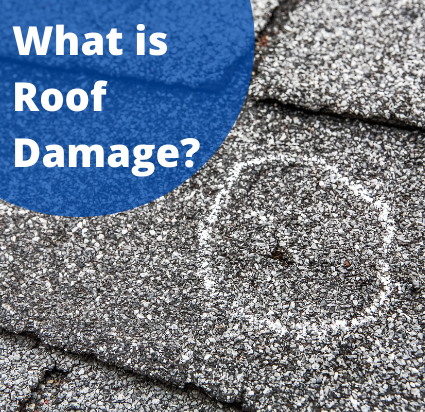 You may also need repairs if your roof is more than 20 years old. Most roofing materials are designed to last between 20 and 30 years, and as a roof ages, it can deteriorate. You may not notice the deterioration from the ground, but a highly trained roof inspector will be able to spot it during a routine inspection.
Schedule A Free Roof Inspection by one of our North Dallas Roofing Experts today!
Residential Roof Repair in Dallas-Fort Worth
When a roof becomes damaged, it's no longer able to provide the protection it once did. Although most roofing materials are designed to last between 20 and 30 years – and some last much longer, such as slate tiles, which can last for several decades – not all materials are as sturdy as they should be. In some cases, shoddy workmanship during the initial installation of the roof compromises its integrity.
The bottom line is that if you suspect your roof is damaged, worn, too old to function properly or has been built improperly, you should get a professional roof inspector to look at it. 
Your inspector can let you know what types of repairs it needs, how long it's likely to last in its current condition, and even whether you're close to needing a complete roof replacement.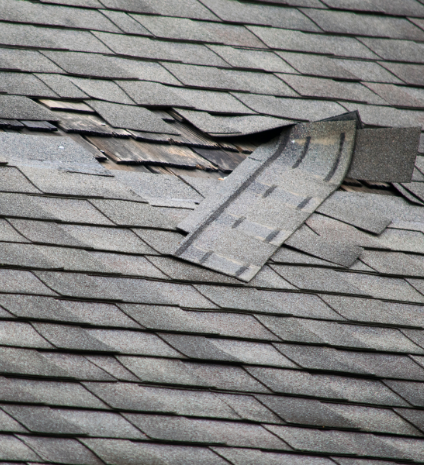 These are signs that you may need commercial roof repair:
If it's been more than a year since your last professional roof inspection, it's time to schedule an appointment with a local professional. We offer free roof inspections, and we'll send an expert to your home or business to evaluate your roof's condition.
Clogged roof drains. Clogged roof drains can signal huge problems, so if you don't see water coming from your gutters and downspouts the next time it rains, you probably need to call a professional for help. When roof drains are clogged, water can pool on the roof – and standing water can degrade your roofing materials and compress the insulation beneath.
Open seams on the sealing material on your roof. The seams on your roof are designed to keep water out, but if they fail, there's an instant path for water to make its way into your building. Even a small opening in a seam can grow quickly (and even in relatively fair weather), which means you need to handle the issue immediately to prevent extensive water damage.
Excessive energy bills. If your commercial roof loses its reflectivity, your building's cooling system has to work harder to maintain stable indoor temperatures. When that happens, your energy bills will go up. A properly working roof can save you hundreds of dollars in energy costs, regardless of season, so if you notice a spike in what you're paying each month, you should have your roof inspected by a professional.
Moisture problems within the building. A roof on a commercial building (or a residential one) needs to be completely water-tight to prevent extensive damage. Water damage contributes to mold growth, wood rot and a variety of other problems, including pest infestations. If you notice an increase in moisture within your building, your roof could be leaking – and roof leaks never get better on their own. They can spiral out of control quickly, leaving you to pay for extensive repairs.
A sagging appearance. If your roof appears to be sagging, it's a signal that you may have a broken or damaged roof deck joist. That's fairly common with water incursion and when water pools on top of a roof because of clogged drains, and it needs to be addressed immediately. The roof could collapse, harming workers and customers, damaging your inventory, and compromising the structural integrity of the entire building.
Schedule A Free Roof Inspection by one of our North Dallas Roofing Experts today!
How Much Does Roof Repair Cost? ​
Most common, minor roof repairs cost between $150 and $400. However, there are several factors that go into that cost – including the types of roofing materials you're using and how long the damage will take to repair.
It's tough to say how much your roof repair will cost. If you simply need to replace a few shingles, you'll pay less than you would if a tree branch impaled a large section of your genuine slate roof tiles, for example. Your best bet is to get a free roof inspection done by a professional you trust; your roof inspector will provide you with a quote on the spot.
The good news is that if you make minor repairs as necessary, you can prolong the life of your roof. A roof replacement is always more expensive than repairs are, which means you'll save money with proper maintenance and care. If your roof repairs will cost you more than it would cost to install a completely new roof, your inspector will let you know and work with you to find a budget-friendly solution.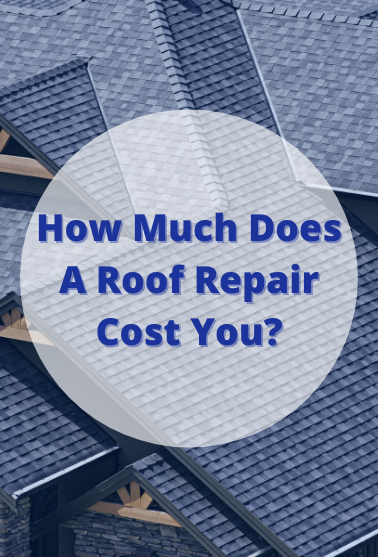 Affordable Roof Repair Contractors
Looking at the damage to your property after a storm has passed can be unsettling. Luckily, New View Roofing is an expert when it comes to the storm damage repair process. Our experienced roofing contractors will be on-site quickly to identify the damage and work with your insurance adjuster directly. When you hire us, you can enjoy a hassle-free process from start to finish during the roof restoration process.
Emergency Roof Repair Service
Hailstones fall thousands of feet from the sky and can easily dent, bruise, crack or smash through roofing components and siding. It can be difficult for the untrained eye to detect hail damage. Our trained professionals will carefully check for any signs of hail damage after a storm event.
Wind Damage
High winds can lift and break the adhesive seal underneath shingles. If wind-blown debris enters the shingle layer during the storm and prevents the shingle from re-sealing, then the shingle requires repair. We provide wind damage inspections to identify these problems before they allow water intrusion.
Fallen Debris
Tree branches and other large objects picked up in a storm can fall on your roof, causing destructive impact damage. One of our certified roofing contractors will remove the debris and make a plan to restore your roof.
Storm Damage Checklist
After a storm has safely passed, assess your roof for storm damage by walking around the perimeter of your property. Look for any obvious signs of damage such as missing, cracked or lifted shingles.
Check for dents in your gutters and cracks in windows.
Inspect for fallen tree limbs, broken fences and damage to landscaping.
Keep an eye out for leaks and water spots inside your home, especially in the attic and on the ceilings of upper rooms.
Turn to New View Roofing, Your Storm Damage Repair Specialist
Turn to New View Roofing when a storm has caused damage to your home. Protecting your property is our biggest priority, and our goal is to make the roof restoration process as easy as possible. Call us at 469-232-7220 or fill out our contact form to request a free inspection.
Do You Need to Talk to a Professional About Roof Repair in Dallas-Fort Worth?
If your roof is old, or if you've noticed signs that it's been damaged, we can help. Call us today to schedule your free roof inspection. 
We'll work around your schedule to find a time that works for you, and we'll send an expert inspector to your home or business. If your roof needs repairs, we'll let you know and provide you with a quote so you can make an informed decision to protect your family and your belongings.