New View Roofing is a veteran- and locally-owned business that serves Frisco, Texas, and all of the North Dallas area. We replace over 1,000 residential roofs annually! Each home is assigned a dedicated, experienced project manager to oversee the construction and ensure the client's specific needs are met.
Careful Communication, Trusted Workmanship
If you hire our team for a roofing project, New View Roofing will prioritize communication with you, the homeowner, every step of the way. You can expect your complimentary roof and property inspection to be completed in a timely manner after your initial call. We not only utilize the best products in the roofing industry in each and every roofing job that we do, but we also have earned the trust of suppliers so they put their names to the services that we provide.
New View Roofing understands how intimidating an insurance claim and construction project can be to a homeowner. If your job is related to an insurance claim, our project manager will work with the insurance company and manage the project with precision and quality to meet the highest standards.
How Do You Know You Need Roof Repairs or a Roof Replacement?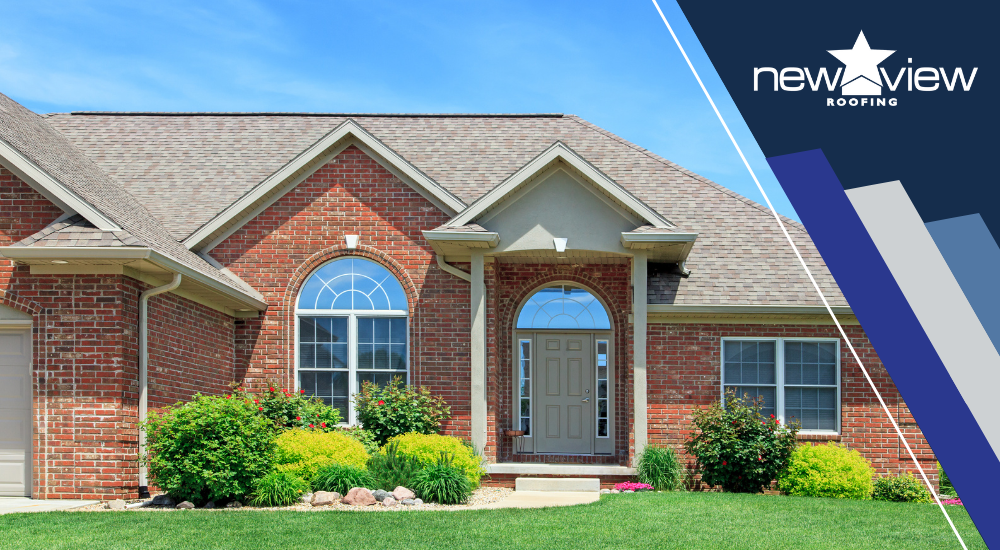 Check out these seven signs that you may need roof repairs or a roof replacement:
Age of your roof. The lifespan of a roof can vary depending on the materials used, but if your roof is over 25 years old, it's likely time for a replacement.
If you notice water stains on your ceiling or walls, it's likely that there's a leak in your roof.
Damaged or missing shingles. Missing or damaged shingles can leave your roof vulnerable to leaks and water damage.
Granules in gutters. If you notice granules from your roof's shingles in your gutters, it may indicate that your shingles are deteriorating and need to be replaced.
Sagging roof. A sagging roof can be a sign of a structural issue and should be addressed immediately to avoid collapse.
Increased energy bills. If you notice a spike in your energy bills, it could be due to poor insulation caused by a damaged or aging roof.
Visible damage. Cracks, holes, or other visible damage to your roof should be addressed promptly to prevent further damage.
Don't Wait Until Damage Gets Worse.
Storm Damage Roof Repair in Frisco
Storm damage roof repair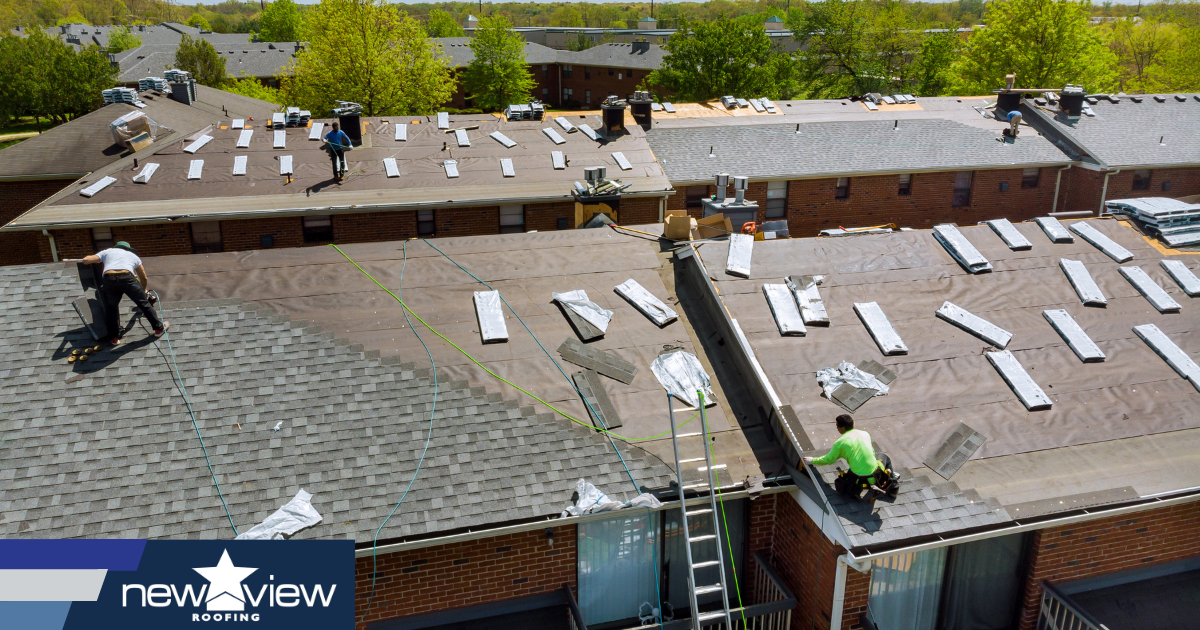 addresses any damage done to a roof as a result of a storm. This can include damage caused by hail, strong winds, heavy rain, and other severe weather events. Storm damage can range from small dents and cracks to major structural damage, and can result in leaks, mold growth and other serious issues if not addressed promptly.
When you call New View Roofing for storm damage repair, we'll perform a thorough inspection of your roof to assess the extent of the damage. We can also work with your insurance company to file a claim on your behalf. The repair process may involve replacing damaged shingles or tiles, repairing leaks, reinforcing the structure of the roof or, if the damage is severe enough, even replacing the entire roof.
It's important to address storm damage to your roof as soon as possible, as neglecting it can lead to more costly repairs down the line. If you suspect that your roof has suffered storm damage, it's a good idea to have it inspected by a professional Frisco roofing contractor.
Gutter Repair and Replacement
Gutters play a crucial role in directing water away from your roof and the foundation of your home. When gutters become clogged with debris, they can cause water to overflow and damage your roof and home. If you don't maintain them, you can experience several problems – including water damage to your roof, fascia and soffits. This damage can even lead to mold growth in your home.
At New View Roofing, we offer gutter replacement services to help protect your home and keep it in good condition. Our team of experts will assess your current gutter system and provide recommendations for replacement gutters that are tailored to your specific needs. We use high-quality products to ensure long-lasting performance.
Don't wait until it's too late – contact New View Roofing today to schedule your gutter replacement and ensure your home is protected from water damage.
Do You Need Roof Repair or Replacement in Frisco?
Protect your home and family by entrusting your roofing needs to New View Roofing. Our team of expert Frisco roofing professionals is committed to providing top-quality roofing services, including repairs, replacements, and storm damage restoration. Don't let a failing roof compromise your safety and comfort. Contact us today to schedule a free roof inspection and learn how we can help you achieve a reliable and durable roof. With our commitment to customer satisfaction and superior workmanship, you can trust New View Roofing to get the job done right.
Regular roof maintenance can extend the lifespan of your roof and save money on a premature replacement. As a trusted Frisco roof repair contractor, New View Roofing will give you peace of mind that your home is protected.