Choosing from among a pool of roofing contractors is never easy. Many will claim to be the best out there, and it's important that you pick the right one to ensure the success of your roofing project. In this post, your local experts at New View Roofing discuss some tips to keep in mind when choosing a roofing contractor.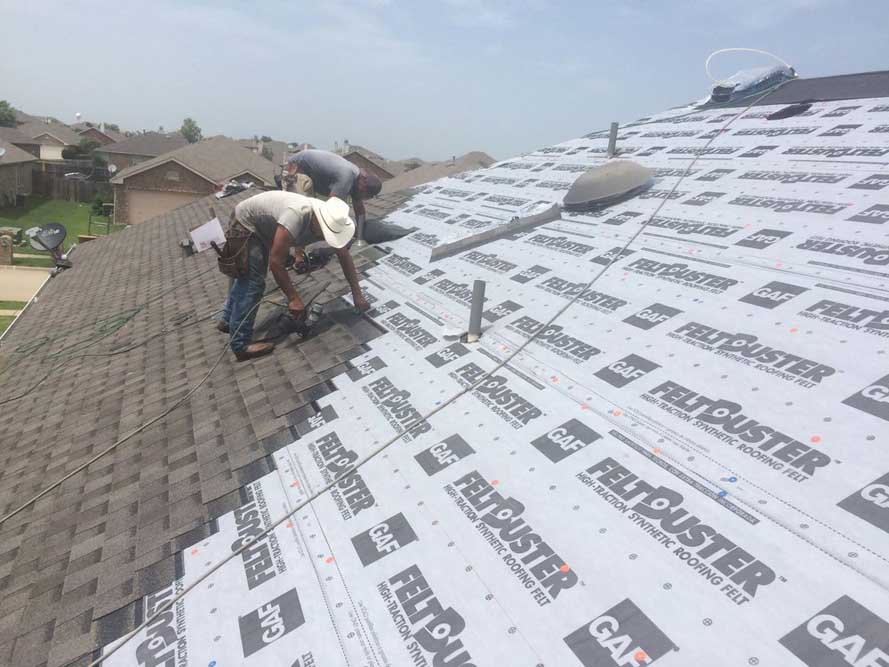 Your Choice of Shingles Matter
Asphalt shingles remain the top choice when it comes to residential roofing, and almost every roofing company offers these for installation or replacement. To ensure that you'll be working with the best roofer, however, make sure to ask what kind of asphalt shingles they offer.
New View Roofing is one of the few GAF Master Elite® residential roofers in Little Elm, TX. This allows us to offer the best available asphalt shingle roofing, such as GAF's Timberline® wood-look Designer Shingles and their ever-popular Lifetime Roofing Systems. When you work with us, you're getting the best asphalt shingles.
Hire a Roofer That Offers Insurance Repair
You should also hire a roofer that offers emergency repair services. Storms can happen at any time, and the damage they can potentially do to your home is something for which you'd rather not be unprepared. As such, you should hire a roofer that can offer you these emergency services when you need them.
At New View Roofing, we also offer insurance repair. This means that when you work with our professional team, we'll also work closely with your insurance company so that you get the compensation you require for your roofing project.
Hire a Roofer That Offers Inspections
Finally, you should hire a roofer that can offer you professional roofing inspections. This must be the first step of any roofing project as inspections give you an insight into what the current state of your roof really is.
As your local full-service roofing company, New View Roofing adheres to a strict process when it comes to our roofing workmanship. We'll educate you during each step – from roof inspections to finishing up the projects – to ensure quality workmanship every time.
Call us today at (469) 232-7220 to learn more about our services. We are insurance repair roofers serving homeowners throughout Little Elm, TX.