Dependable Commercial & Industrial Roofing Contractors
As a locally-owned and -operated roofing company, New View Roofing understands best the local climate and local businesses' need for a sturdy, reliable and efficient roof. 
We're dedicated to providing high-quality commercial and industrial roofing systems to business owners throughout the North Dallas-Fort Worth area.
We provide the following commercial roofing services:
Local Industrial Roofing Expert
New View Roofing has over 10 years of experience installing low-slope (flat) roofing. Our roofing contractors are highly trained in the industry's latest installation techniques and practices. 
We're respectful of your schedule and show up to every job site on time, while ensuring minimal impact on your daily operations.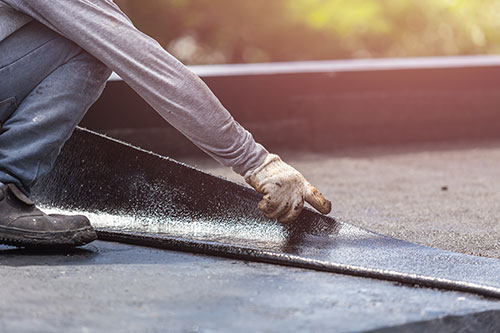 Investing in a coating restoration system is a cost-efficient way to extend the lifespan of your commercial roof. Roof coatings will give your roof new life without a complex and expensive roof replacement. Coatings especially help with leak stoppage on flat or low-slope buildings.
New View Roofing is recognized for our successful business practices, high-quality installation and outstanding customer satisfaction.