Top Rated Industrial Roof Coating Contractor
Is your commercial or industrial roof old, worn or experiencing chronic leaks? New View Roofing offers commercial and industrial roof coatings to create a watertight barrier that prevents damage from sun, wind, rain and more. Our roofing contractors are experienced in waterproofing and sealing many types of commercial roof systems, including metal, asphalt and single-ply.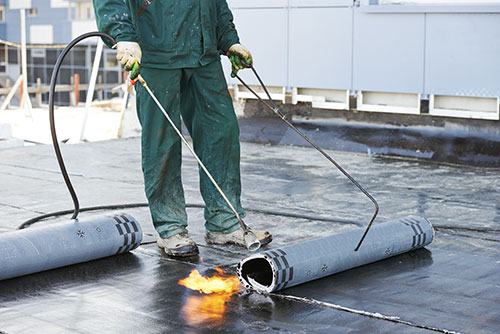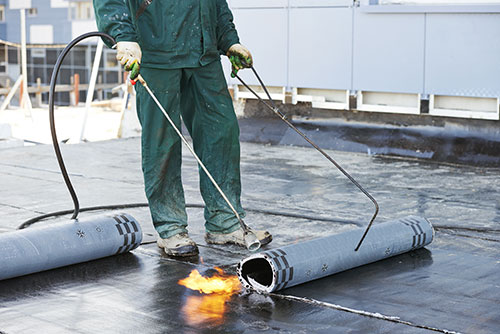 Roof Coating to Protect Your Industrial Roof
Our line of commercial roof coatings act as a first line of defense against the elements. The watertight seal will not only prevent moisture from penetrating your roof's shingle layer, it will increase the reflective value of your roof system – thus creating a cooler building. The roof coating will also protect from the following:
Ultraviolet rays
Chemicals
Water damage
A coating can add energy-efficient roofing properties to your facility by countering the effects of the Texas heat below the surface of the roof. This cools the internal temperature and can even lower the cost of energy bills. Talk with one of our certified team members to learn more about the benefits of commercial roof coatings.
How to Choose the Best Industrial Roof Coating
As a professional, locally-owned roofing company, New View Roofing supplies top-of-the-line roof coatings to maximize the efficiency of your commercial or industrial roof. The following are coatings available for application:
Acrylic roof coatings
Reflective roof coatings
Silicone coating systems
Elastomeric roof coatings
Metal roof coatings
Contact the Coating Specialists at New View Roofing!
Our commercial roof coatings are a cost-effective solution to roof replacement. New View Roofing is proud to offer a variety of commercial roofing services and energy-efficient roofing options. To find out more about our protective coatings and watertight seals for your commercial roof, call (469) 232-7220 or submit our online form. We'll be happy to provide you with a free quote.