Be it the size of a pea or a baseball, hail can wreak havoc on your roof. Dropping at high velocity from thousands of feet in the air, it can bruise asphalt shingles or pop blisters within them upon impact. Either way, hail damage is something you should take seriously; otherwise, any unchecked problem can lead to leakage or premature roof failure.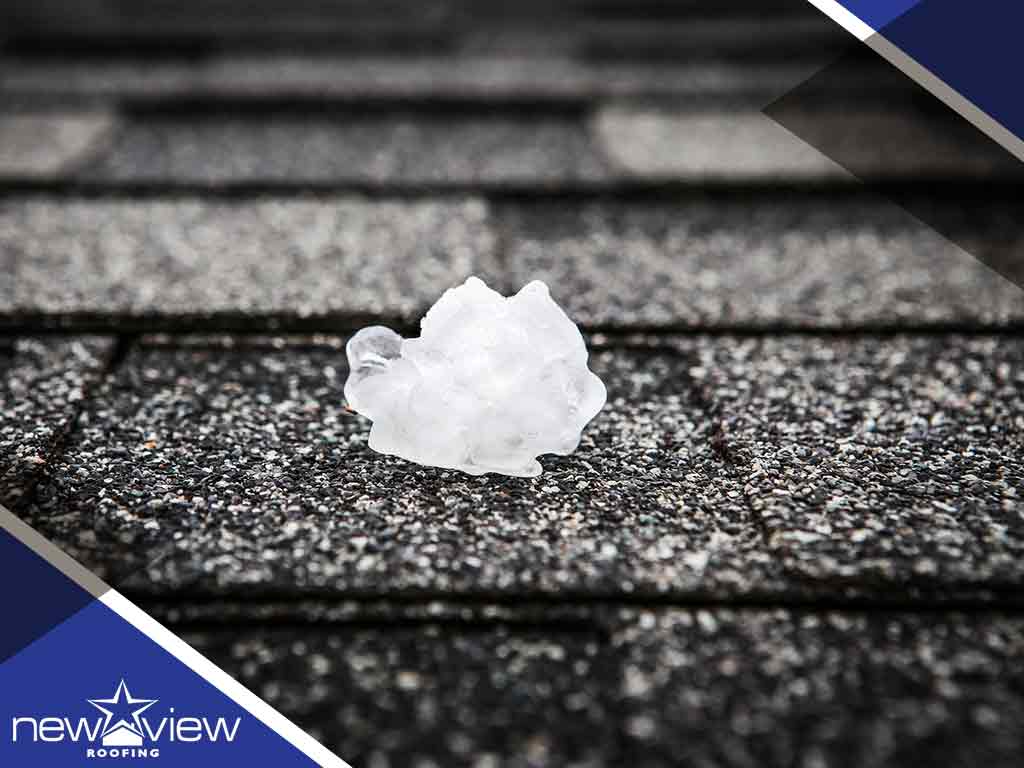 To spot signs of it, reliable storm repair experts, including New View Roofing, advise you to look for the following after a hailstorm:
Metal Dents
The most compelling evidence of hail impact are the round dings in metal roofing components like pieces of flashing. The problem is, denting isn't always apparent from the ground. Closer inspection is often necessary, which is a job for professionals only.
Circular Cracks
When hailstones hit hard enough, they can break the surface of the roof. Asphalt shingles can split, creating points of entry for water to infiltrate the underlying sheathing. The bottom side of the shingles can also tear. The ruptures might feel as soft as abrasion on the skin of an apple, suggesting that the mat fractured internally.
Dark Spots
Random dark spots on the plane of the roof are indicative of hail damage, too. Those represent the affected areas, leaving the black substrate exposed and defenseless against the elements. The fact that the mat is visible means that the proactive granules as well as the asphalt filling are gone. Unless you replace them immediately, the damaged shingles would be a structural liability just as much as they're a cosmetic concern.
As one of the most credentialed local residential roofers, New View Roofing offers excellent solutions to help your property recover from hail damage. From filing an insurance claim to replacing the entire system, we know what it takes to restore your roof while minimizing your expenses.
Call us at (469) 250-0016 now to discuss your roofing needs, and receive a free estimate. We serve property owners in The Colony, TX, and nearby areas.