During a storm, parts of the roof can get blown away by strong winds. Fortunately, good construction practices can improve a roof's wind resistance.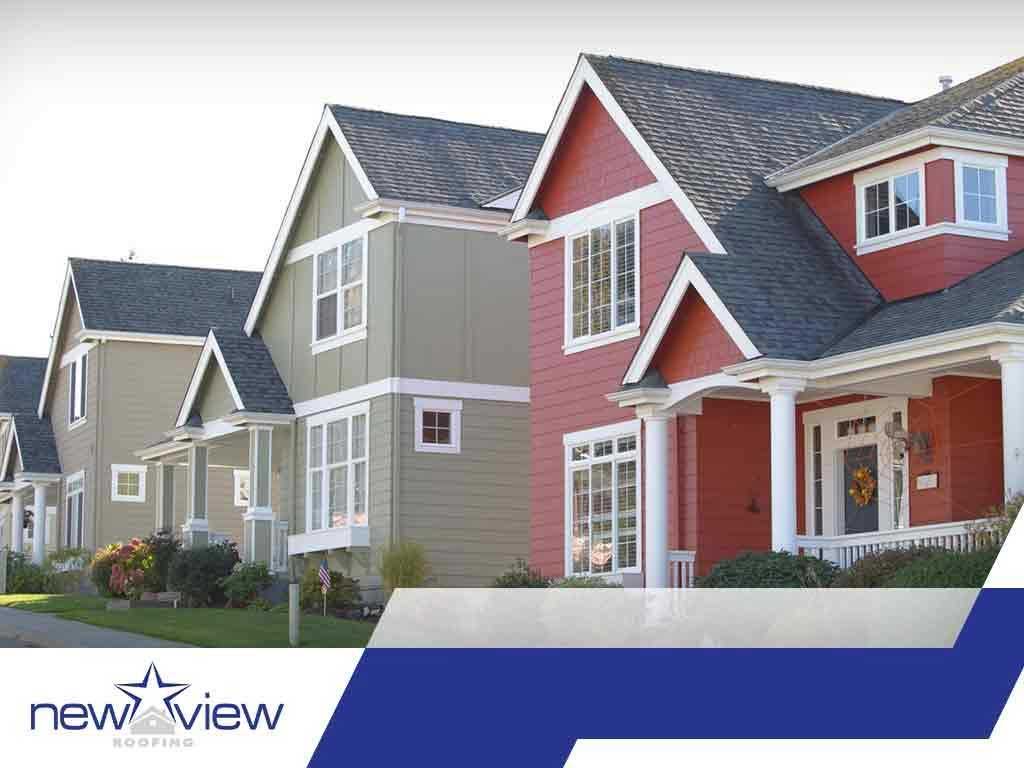 What You Can Do
One of the best things you can do to protect your interior from leaks and water damage is to install high-quality, wind-resistant shingles when you replace your roof. New View Roofing is a GAF Master Elite® contractor, which means we can offer you a wide range of GAF products. GAF makes shingles rated for strong winds. We recommend using roofing products rated for the maximum wind speeds in your area.
Roof Reinforcement Methods
The general roof reinforcement strategies that we are about to discuss might not be applicable to all situations. As always, you should always follow local codes and recommendations, and talk with a roof repair expert before any project. First, the sheathing needs to stay on the roof. If possible, a roof should have at least 5/8-inch plywood for roof decking. The sheathing must also be reinforced from the attic side. The sheathing should be secured to the rafters or trusses.
To resist strong winds, a roof should have corrosion-resistant metal connectors, which should connect each truss part or joint. The rafters or trusses need to be fastened directly to the load bearing wall studs using hurricane straps and the right kind of connectors. A roof installer should also use about six nails per tab shingle. The nails have to extend through the roof sheathing. The installer can also use quick-setting asphalt roof cement under each shingle tab to add more strength.
New View Roofing can help you with all of your storm damage repair needs. We have over 25 years of combined roofing and remodeling experience, and we take pride in using quality materials. Call us at (469) 250-0016 to learn more about our services and products. We serve homeowners in Plano, TX, and nearby areas.