When it's time to repair or replace your roof, you need to work with residential roofing contractors to ensure you get the job done right. Since the overall success of your roof project is dependent on whom you work with, you need to be very strict when you're choosing from your local roofers.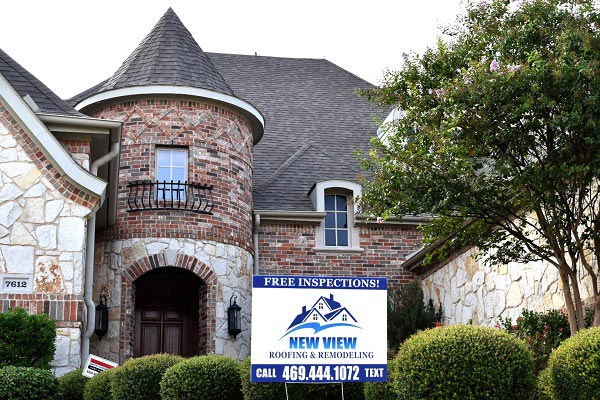 In this post, your expert roofers at New View Roofing discuss what qualities to look for in a roofing contractor.
Roofing Certifications
Roofing certifications are only granted to a select group of roofers who have met very stringent standards. You can think of these certifications as proof from industry leaders that the roofing company in question stands by the work they claim to do.
At New View Roofing, we are one of the few GAF Master Elite® residential roofing contractors serving Frisco, TX. This certification is awarded only to around 2% to 3% of roofers and gives us access to GAF's impressive selection of high-quality roofs backed by some of the strongest roofing warranties in the industry.
Experience
To say that experience matters a lot in the roofing industry is an understatement. It's only through years of working with homeowners that a roofer gets in-depth knowledge on roofing best practices. We have been in the business since 2013, and we continue to provide high-quality workmanship to homeowners like you.
Local Presence
Finally, local presence is a very important quality your prospective roofer should have. Apart from the sheer convenience of working with a roofer that's close to you, you also avoid unintentionally working with fly-by-night roofers or storm chasers that might want to take advantage of your insurance company and provide you low-quality workmanship.
As your local insurance restoration roofers, we'll guarantee top-of-the-line roofing services every time when you work with us. No roofing project is too big or too complex for us to handle. Call us today at (469) 232-7220 to learn more about our services. We are local roofers serving homeowners throughout Frisco, TX.