New View Roofing is a veteran-owned Dallas roofing company that offers full-scale residential, commercial, and industrial roofing services and one of the top results when you Google "roofers near me". We stand out among other roofing companies by offering hassle-free services backed by a strong knowledge base and years of industry experience.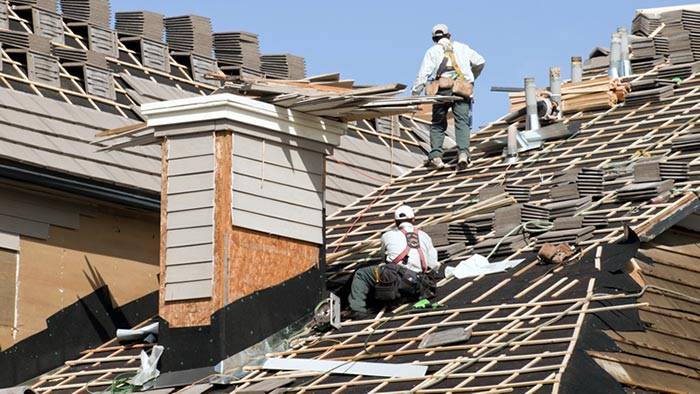 In this post, you'll learn why we're the name to trust for all your roofing needs.
Full-Service Roofing
We are experts at providing full-scale residential, commercial, and industrial roofing services. This includes general roof repair and replacement and maintenance and roof inspections. We are also experts in repairing storm-damaged roofs and our years of experience serving local communities give us valuable insight into to the best way to address your storm damage concerns.
Insurance Roofers
We are also certified insurance restoration roofers and will be more than happy to help you with your roofing insurance claims needs. When it comes to expert claims assistance, we will help you get the compensation you need for your roofing project.
Certified Roofers
We are proud to be one of the few GAF Master Elite® roofers in the area. This certification is only given to the top 3% of roofers in the country, which gives us access to GAF's impressive line of high-quality roofing. All these are backed by strong roofing warranties on top of our expert workmanship.
As Master Elite residential roofing contractors, we also get continuing training from GAF. This means we're always in the know when it comes to the latest roofing news and strategies.
What Our Customers Say About Us
Sebastian and Teresa from Lewisville, TX had this to say about our services:
"Nicholas Catanese (Nick) did my roofing work in Lewisville. He is down to earth simple, highly skilled and superbly professional. Did my work in the very best possible way with a lots of help and advice beyond my expectations. Me and my wife are extremely satisfied with his work and would recommend him to anyone requiring roofing works."
Call us today at (469) 232-7220 to learn more about our services. We are experienced roofing contractors serving homeowners in and around Frisco, TX.