Ensuring the longevity and performance of flat roofs is essential for facilities managers or commercial property owners. Dry rot is one problem that shouldn't be overlooked; otherwise, it can spell trouble not just for the roof, but also the rest of the building or structure.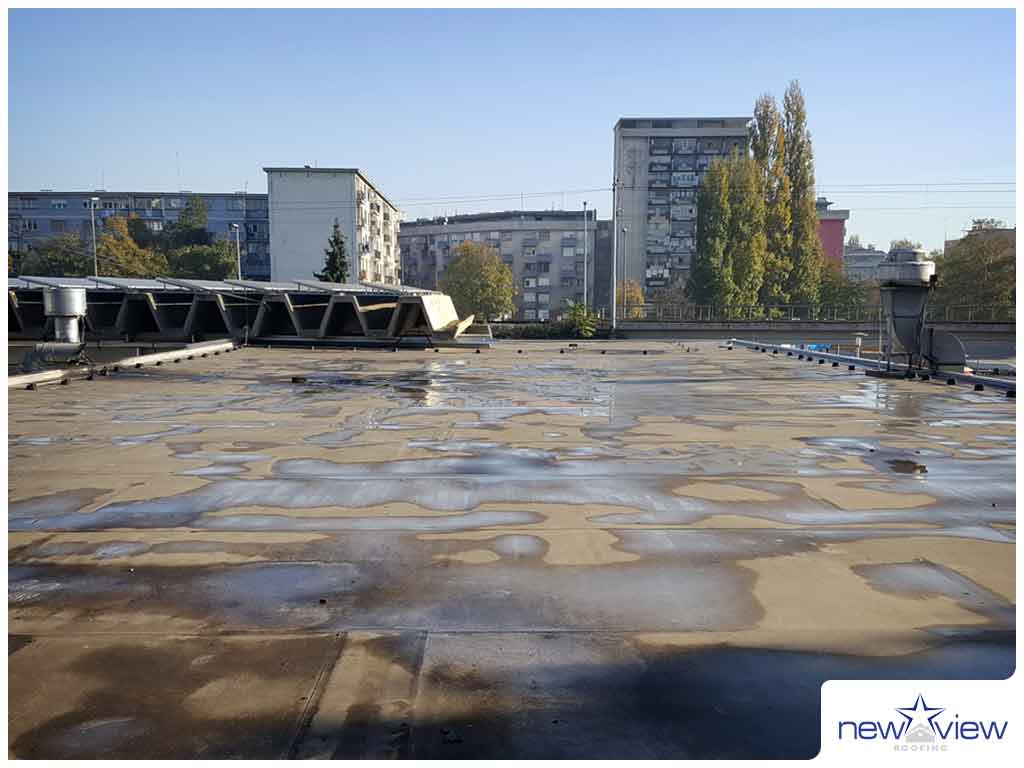 Causes of Dry Rot
Moisture is the primary cause of dry rot on flat roofs. Whenever the attic is poorly insulated and ventilated, high humidity can occur, resulting in the roof's wooden components becoming exposed to excess moisture. Rot forms as wood-eating fungi devours the fibers, making the wood structure dry and crumbly.
Apart from ventilation issues, dry rot can also manifest due to water pooling on an inadequately sloped flat roof as well as poor drainage due to clogs or ineffective drains. Tears, punctures or any similar damage to the roof surface allows water to penetrate and reach wooden structures, speeding up dry rot.
Signs of Issues
Dry rot on flat roofs is not always apparent, but the following clues might suggest its existence:
Water stains on the interior walls and ceiling
Cracked flashings around vent pipes and other roof structures
Discoloration on the fascia below the roofline
Sagging
Once you discover any of these signs yourself, make sure to call roofing contractors to have the damage assessed as soon as possible. Through their expertise, they can help address the root cause of the problem before performing the necessary repairs.
Preventing Dry Rot
It's always a good idea to keep your flat roofing system in good condition to prevent roof rot and other related problems that can lead to costly repairs. Scheduling roof maintenance at least twice a year is a good preventative measure that can help determine potential problems even before rot begins to appear. Ensuring good roof ventilation and keeping the roof clear of any debris are also helpful in keeping moisture at bay.
At New View Roofing, we provide comprehensive roof inspections to ensure your commercial roof is performing to its maximum ability. Call our roofing professionals today at (469) 232-7220 to get started. You may also fill out our contact form to request a free, no-obligation quote. We serve Dallas, TX, and the surrounding areas.