The first few hours after a storm hits are critical. If caught unprepared, storm damage can be difficult to deal with. But, don't worry as your local storm repair experts, New View Roofing, shares a few tips on how to handle storm damage.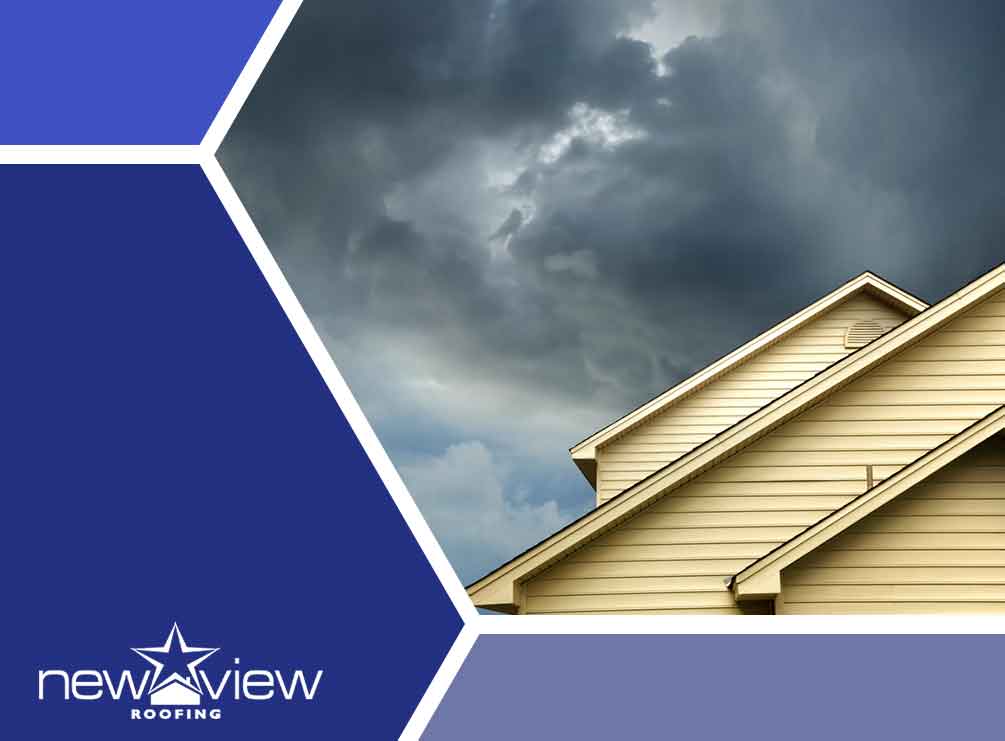 TIP: Contact Your Insurance Provider and Roofing Contractor
We always recommend to clients and non-clients alike to have our number in case of roofing emergencies. Your insurance provider will require proper documentation of the storm damage as well as a quotation on the repair costs. Therefore, you should have both contractor and insurance adjuster on site as soon as possible. The sooner your insurance provider receives the required paperwork, the sooner you'll get approval for your roofing repairs.
TIP: Avoid Storm Chasers and DIY Repairs
Storm chasers are itinerant roofers who follow the paths of storms, then suddenly turn up offering repair work. These unlicensed "contractors" can do more harm than good; their brand of substandard roof repairs provides a false sense of security. By the time another storm strikes and the quality of their repairs will be revealed, they will be long gone. Also, insurance providers are less likely to honor insurance claims unless repairs are conducted by professional residential roofers.
For the same reason, it generally is not a good idea to perform DIY repairs. In addition to risking voiding your warranty and getting your insurance claim denied, performing roof repairs is extremely unsafe. Ultimately, it's better to leave the roofing work to well-equipped professionals.
TIP: Keep an Eye Out for Location Hazards
If your interior space isn't flooded, keep everyone indoors while you inspect the rest of the property. Check all windows for broken glass, displaced furniture or large pieces of airborne debris. If there are warnings about downed power lines, call 911 or the utility hotline, and report the situation. Do not venture out of the house until it's deemed safe to do so.
To learn more about our services as roofing repair contractors, call New View Roofing today at (469) 250-0016. You can also fill out our contact form to schedule a free estimate. We serve many areas in and around The Colony, TX.