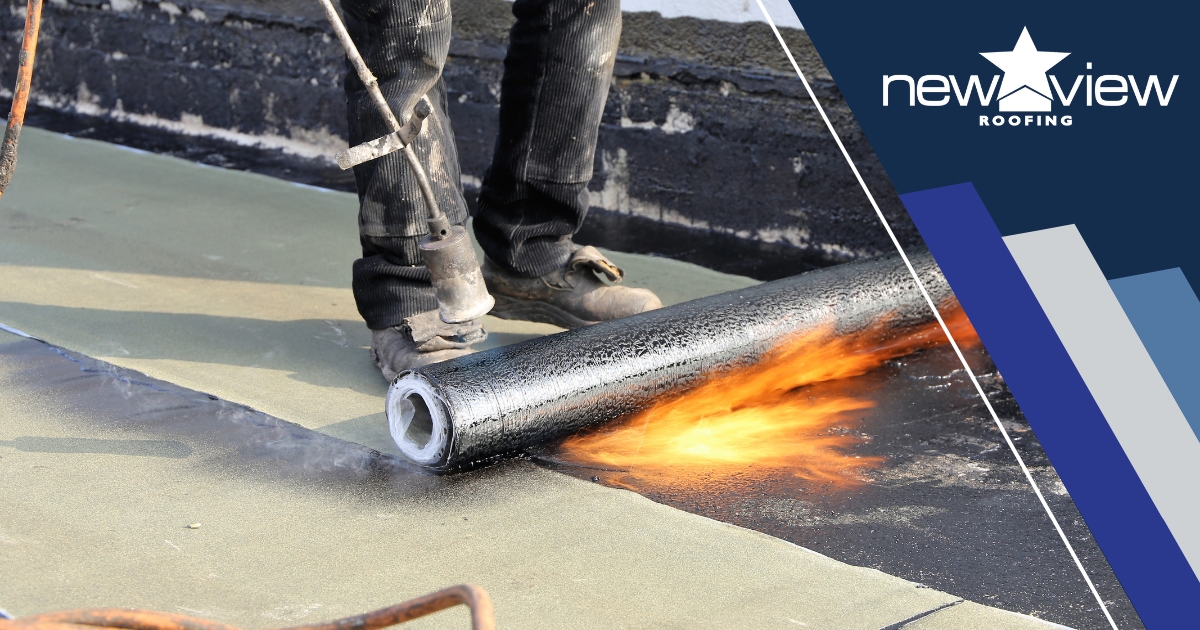 What is Asphalt Roll Roofing?
Asphalt roll roofing, which is also known as roll roofing or modified bitumen roofing, is a type of roofing material made from asphalt and a handful of other materials. Some of the other materials include fiberglass, polyester and felt. Usually, asphalt roll roofing is good for low slope roofs, such as those on porches, sheds and garages.
Are There Any Advantages to Asphalt Roll Roofing?
Asphalt roll roofing is pretty affordable. In fact, it's one of the least expensive roofing materials available on the market today. It can be a great option for people on a tight budget period and because it's fairly easy to install, you can save on labor costs if you choose this type of roofing.
Why Would You Choose Asphalt Roll Roofing?
Here are a few reasons people choose asphalt roll roofing:
Affordability
Easy installation
Low-slope roof compatibility
Quick repairs
Variety of colors
Here's a closer look at each.
Asphalt Roll Roofing Affordability
Asphalt roll roofing is one of the most affordable roofing solutions available. It's even less expensive than asphalt shingles, metal roofing and tile roofs. Its affordability makes it an attractive option if you want to save money on your roof installation or replacement.
Easy Installation of Asphalt Roll Roofing
Asphalt roll roofing is pretty easy to install, partly because it's lightweight and can be easily transported to your home, and partly because it mostly involves unrolling the material and then nailing it to the roof deck. Because it's less labor intensive than many other roof types, it can help you save on labor costs and reduce the amount of time it takes your roofing contractor to finish the job.
Asphalt Roll Roofing: Great for Low-Slope Roofs
If you have a low slope roof, such as a garage, porch or commercial building, asphalt roll roofing may be a great solution. In fact, it's very well suited for low slope roofs with a pitch of less than 3:12; that means the roof rises less than three inches per 12 inches of horizontal distance. Asphalt roll roofing is designed to work best on roofs with a pitch of 2:12 or less, so it's great on porches, sheds, garages and other structures with roofs of these slopes.
Quick Repairs on Asphalt Roll Roofing
If a section of your asphalt roll roof becomes damaged, we can repair it quickly and easily. In fact, if the damage is limited to just a small section, we can quickly cut it out and replace it with a new section of roofing material. You don't have to replace your entire roof, so you'll end up saving money on minor repairs.
Variety of Colors Available in Asphalt Roll Roofing
One of the neatest things about asphalt roll roofing is that it comes in a wide range of colors. That means you can choose one that's just perfect for your home's exterior, whether you're using it on a porch, a garage or something else. Naturally, asphalt roll roofing comes in traditional colors, such as black and brown, but it also comes in different shades, such as gray, green and blue.
How Do You Know if You Need a New Roof?
It can sometimes be difficult to discern whether you need a new roof. However, these telltale signs are indicators you may need a roof replacement:
Leaky roof. This is most noticeable when water leaves stains on the interior ceiling of your home. You can also check the attic for stains.
Storm damage. Damage from wind and hail often shows as cracked, lifted or missing shingles.
If it's been over 20 years since replacement, chances are your roof is nearing the end of its lifespan.
Asphalt Roll Roofing Installation
Aside from providing increased protection against harsh weather conditions, a new roof can greatly benefit your home.
It can increase overall property value. If you're looking to sell or re-finance your home, a roof replacement can add great value.
It can enhance your home's curb appeal. Your home will stand out for its curb appeal and beauty. We have a large selection of shingle options to meet the design needs of your home.
It can be cheaper in the long run. If your roof is older, you might be spending a considerable amount of money on frequent roof repair and maintenance. Although a replacement is a sizable investment, it will lessen the need for regular repair.
Don't Wait Until Damage Gets Worse.
FAQ on Asphalt Roll Roofing
Check out these commonly asked questions about asphalt roll roofing. If you don't see what you're looking for here, call our office and we will get you the answers you need.
Can Asphalt Roll Roofing Go on a Steep Roof?
Asphalt roll roofing isn't made for steep roofs. It works based on roofs that rise less than 2 inches per 12 inches of horizontal distance.
Is Asphalt Roll Roofing Waterproof?
Asphalt roll roofing is waterproof. It can protect the roof from moisture damage. However, over time, the roofing material can become brittle. If it cracks, you need to repair it right away.
Can You Repair Asphalt Roll Roofing?
It's typically pretty easy to repair asphalt roll roofing. If it becomes damaged, you can usually simply cut away the damaged part and replace it with a new piece.
Do You Need to Talk to the Asphalt Roll Roofing Experts?
If you need to talk to the asphalt roll roofing experts at New View Roofing, we're here. Call us or schedule your free roof inspection online right now to get in touch with a trusted professional.