At New View Roofing, we are experienced residential roofers that offer full-service roofing for homes and business. With years of experience under our belt, we solve various roofing-related issues to ensure the comfort, curb appeal, and energy efficiency of your home.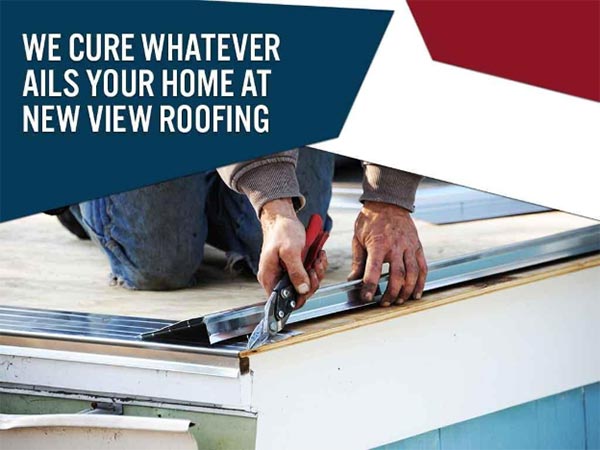 Learn today how our services are tailored to solve the issues of your home.
Roof Repair
Leaks are the most common type of damage your roof will experience and usually manifest as a result of weather damage or poor installation. They can also affect the comfort levels and overall energy efficiency of your home. Because insulation is usually installed in attic spaces, wet insulation loses their function, making your home less energy-efficient.
As experienced roofing repair contractors, we solve this with in-depth roof repair. We do inspections first so we can pinpoint the location where the leak is. Then, we'll patch up the leak and repair the damaged portions of the roof. This not only secures it but also increase the energy efficiency and comfort levels of your home.
Emergency Services
Storm damage makes your home more susceptible to inclement weather and drastically pulls down your home's value and curb appeal. It's not uncommon for flooding to happen when your roof is severely damaged by a storm, and this is why you need to work with an experienced roofer when this occurs.
As your resident storm repair experts, we'll restore your roof to its original or even better condition. We offer high-quality roof systems from GAF that we bolster with some of the strongest roofing warranties for maximum protection. We'll also outfit your home with ample roof deck protection and leak barriers so it can withstand storm damage in the future.
New View Roofing is ready to assist you in improving the quality of your home through our roofing services. Call us today at (469) 232-7220 to learn more how we can help you. We are residential roofers serving homeowners throughout The Colony, TX.