When it comes to home improvement, there are a few projects you should prioritize over everything else. These are usually critical components of the house that play a key role in protecting it from inclement weather, ensuring energy efficiency or just making your home a safer place.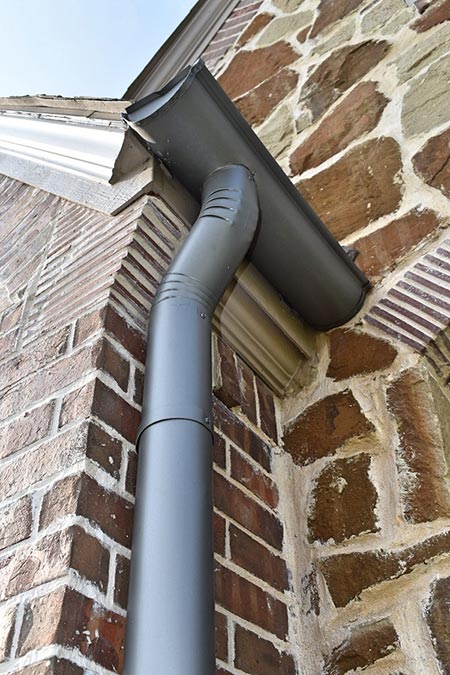 New View Roofing, your local roofing repair contractors, shares three home improvement projects you should prioritize this season.
Roof Repairs
Make sure to prioritize roof repairs this season, specifically, preventive roof repair. Most roofing problems manifest very stealthily on the roof and often only become noticeable when it's already too late. By doing preventive roof repair, you patch up these problems when these are still fresh, smaller and easier to handle.
As your local storm repair experts, we also recommend general storm repair, especially after you've just experienced a storm or intense wind. In the latter's case, it's usually well-hidden, but it can still do extensive structural damage when left unattended.
Gutter Repairs and Replacements
Make it a point to repair and replace your gutters in a timely manner as well. Old and worn-out gutters pose a serious risk to your exteriors as they won't properly direct water away from your walls and foundation anymore. The same goes for clogged gutters, which can actually pull down on the roof, loosening the shingles and damaging them in the process.
Add a Leak Barrier
Finally, consider adding a leak barrier to the roof. Despite its name, a leak barrier doesn't simply protect against water intrusion. It also serves as an ice shield that protects your roof's penetration points. Not only does this safeguard your home from leaks, it serves as a secondary weather barrier that can extend the life span of your roof.
As your local residential roofers, New View Roofing is more than ready to help you with your home improvement projects. Call us today at (469) 232-7220 to learn more about our services. We are roofing repair contractors serving homeowners throughout The Colony, TX.